Gambling News
Amid Voluntary Advertisement Restrictions by UK's Industry Giants, A Study Showing Underage Gambling Increase Surfaces
- November 21, 2018 By Oliver Young -
UK gambling industry's giants have agreed on discussing voluntary advertisement restrictions and the implementation on certain measures before they get stricter rules and limitations, but in the middle of all the politics and public pressure, a study surfaces showing that underage problem gamblers number has increased enormously. In fact, it had quadrupled to more than 55,000 children aged 11 to 16 in just two years.
Remote Gambling Association's Discussions
The Board of the Remote Gambling Association, which includes 35 leading gambling industry members like Ladbrokes, Paddy Power, William Hill and Bet365, have set a meeting to discuss and agree on voluntary restrictions to advertising in order to prevent gambling advertising crackdown. They are willing to effectively participate and propose restrictions that would make the industry, the public, the parliament and the regulatory bodies happy.
With that in mind, gambling operators have decided to become more engaged with responsible advertising and avoid further serious measures to be imposed by gambling regulators.
In the past few months, the gambling industry has received several bad news. There were the updates of dispute resolution rules, the news for the FOBTs stake cut from £100 to £2 and the tax increase from 15% to 21% that will take effect in 2019, and now the pressure on advertising. Anti-gambling campaigners, religious people, parents, teachers as well as politicians all joined forces to stop gambling advertising due to fatal consequences.
So for that purpose, RGA's members agreed on proposing a full set of restrictive measures to limit their TV advertising campaigns. They reportedly propose a ban on ads from live-broadcasted matches before the watershed, an in-play betting ads suspension during live sports events and a limitation to the number of ads to be aired, one slot per, commercial most probably.
The Scandalous Study
Now, this. "Young People and Gambling Report" study actually discovered that there are over 55,000 underage problem gamblers in the UK which are from 11 to 16 years old. This shocking number only proves that all those protesters' concerns are legit.
The study showed some horrible results. It showed that 19% of these children had no restrictions on gambling set by their parents and that they gamble in various ways: placing bets with their friends and playing cards with their friends for money, playing slot/fruit machines or National Lottery scratchcards, spending an average of £16.00 in a week.
The most horrifying thing discovered is that a significant percentage of these kids said that they learned about gambling from commercials and ads. For that purpose, the UKGC called on parents, guardians, the gambling industry and the regulators to collaborate on underage gambling control and make that their highest priority.
Following the study results, the Right Reverend Alan Smith said that this figure is deeply concerning and encourages everyone to start taking the dangers of gambling seriously. Thousands of mothers and fathers, friends and other family members of those with gambling-related problems and gambling suicide victims have already expressed their concerns and showed an interest to bring the gambling industry down, judging from the results of the study, they will next attack video slots.
YOU MIGHT BE ALSO BE INTERESTED IN THESE:
LATEST NEWS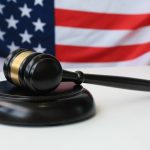 New Jersey Gambling License Renewal Deadline Approaching [...]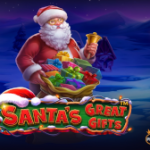 Get Ready for Christmas With Santas Great Gifts by Pragmatic Play [...]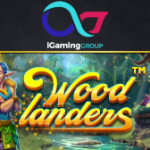 Explore a Fairy Forest in the Woodlanders Slot by Betsoft [...]
POPULAR PAGES VISITED BY OUR READERS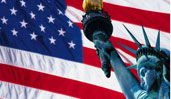 BEST US CASINOS
BACK TO TOP