Gambling News
Analysis Suggests Paddy Power Targeting Ethnic Minorities with Gaming Machines
- March 7, 2016 By Oliver Young -
According to a new analysis, the well known UK based bookmaker Paddy Power is targeting high minority ethnic areas with controversial fixed-odds betting terminals also known as FOBTs.
The research that used data from the UK Gambling Commission, revealed that 61 percent of the 349 betting shops of Paddy Power are located in parts where there are above average levels of ethnic population. In comparison, only one third of William Hill shops and a quarter of the 1,375 shops of BetFred are located in these parts.
The map reveals that the betting terminals of Paddy Power are located mainly in places such as Brent and Newham in London and Leicester, Luton and some areas of Birmingham. Each betting facility, according to the laws, can have four FOBTs that allow wagers of up to £100 to be placed on casino games with a delay of up to 20 seconds between bets.
Paddy Power – The Most Successful of Bookmakers
The company appears to have a more lucrative player base and campaigners point out that it's no surprise that it is the most successful of all UK based bookmakers in terms of generating the largest profit on FOBTs. Paddy Power has recently merged with BetFair, an online betting operator, to create the largest publically listed Internet gambling company earning approximately £1,300 of profit per gaming machine in contrast to its competition who usually earns about £1,000.
The research numbers come a week after Paddy Power had to pay £280,000 to a cause related to social responsibility after the UK gambling jurisdiction found that the company had encouraged a problem gambler to continue gambling until he lost his job and family. The Commission pointed out that the company has failed to protect vulnerable people.
Several charities have already warned about the high problem gambling levels in ethnic minority groups referring to evidence from the government's surveys. In particular, the Responsible Gambling Trust in 2014, pointed out that the odds of becoming problem gambler are higher among non-white ethnic communities, namely between 2.6 and 3 times higher than those from the Asian and black British ethnic communities.
The Company Is Effective at Picking the Right Areas
A campaigner, Adrian Parkinson, a former top executive in the gambling industry, said that the company has the highest return on their gaming machines than any other operator. He added that Paddy Power is definitely good at picking the right sites and that he believes that the operator is doing this on purpose. In other words, the company deliberately targets areas with people susceptible to addictive FOBTs play.
In 2015, these betting terminals were disproportionately located in the poorer parts of Great Britain. They managed to generate £1.7 billion of revenue for bookmakers. In April 2015, the government told operators to put checks in place so that players who want to bet over £50 at once must have gambling accounts. Paddy Power said that they have a smaller number of shops compared to the competition therefore was forced to focus in the urban parts.
YOU MIGHT BE ALSO BE INTERESTED IN THESE:
LATEST NEWS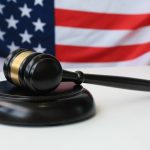 New Jersey Gambling License Renewal Deadline Approaching [...]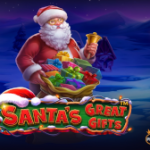 Get Ready for Christmas With Santas Great Gifts by Pragmatic Play [...]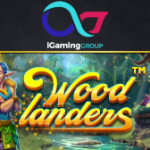 Explore a Fairy Forest in the Woodlanders Slot by Betsoft [...]
POPULAR PAGES VISITED BY OUR READERS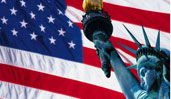 BEST US CASINOS
BACK TO TOP