Gambling News
Bill Proposed to Prohibit Internet Sweepstakes Cafes in California
- July 2, 2014 By Oliver Young -
While the US state of California is trying to legalize online gambling and continues to propose online casino bills that would allow its residents to gamble in the virtual world, another bill has been introduced that would prohibit the Internet sweepstakes cafes from offering casino-like games to people living in the Golden State.
"The Sweepstakes Cafes use computers that offer games of luck like slots which are quite familiar to casino players. However, the winners are not selected based on luck because the outcome of a game is already predetermined. This is what the owners of the sweepstakes cafes point to when they say that their customers are not actually gambling."
Sweepstakes Cafes are Prolific Problem
According to a report on USA Today, it was Assemblyman Rudy Salas who proposed the bill. Salas believes that with the bill state officials can sue operators that offer casino-like gaming products and if some operators are non-compliant, they may receive civil penalties.
"It is very important problem we are seeing in the California neighborhoods. We see illegal sweepstakes cafes opening their doors and, at the same time, opening a myriad of problems like drugs and prostitution. They also pose threat to local legitimate businesses," said Salas.
A month ago, for the second time this year, state officials raided one sweepstakes café that was believed to offer illegal gambling services in an area south of Sacramento. According to agents from the California Bureau of Gambling Control, the number of illegal gambling businesses has doubled in just two years.
The proposal of Salas is supported by a number of government and law enforcement groups. On board are also fifteen more groups that represent card rooms and Indian tribes. The later groups that run legal brick and mortar gaming operations claim that their revenue has declined because of the sweepstakes cafes.
According to Philip Walker, the owner of Bakersfield Internet café and founder of the Internet Cafe Association of California, the entire matter may seem illegal on the surface, but it really isn't.
Same Problem in Other US Sates
The problem is not exclusive to California. The statistics of the American Gaming Association (AGA) showed that there are sweepstakes cafes in 19 US states and that the market is worth $10 billion per year nationwide. Some states like Georgia and New York have done efforts to ban the operations of the sweepstakes cafes.
Salas's bill is currently before the Senate in California. The Supreme Court is also involved and state officials agreed to hear about the matter that centers around whether or not predetermined results of the casino-style games are considered as gambling.
A few months ago, California's fifth District Court of Appeals ruled that the machines in use at sweepstakes cafes are against the law even though they offer predetermined results. The state's Supreme Court will soon have a final say in the matter.
YOU MIGHT BE ALSO BE INTERESTED IN THESE:
LATEST NEWS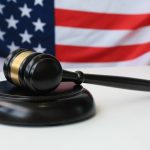 New Jersey Gambling License Renewal Deadline Approaching [...]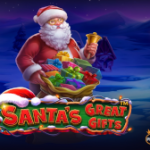 Get Ready for Christmas With Santas Great Gifts by Pragmatic Play [...]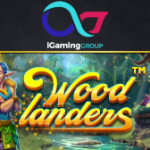 Explore a Fairy Forest in the Woodlanders Slot by Betsoft [...]
POPULAR PAGES VISITED BY OUR READERS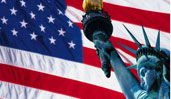 BEST US CASINOS
BACK TO TOP