Financial
British Amateur Poker Player Wins over £2 Million at WSOP
- July 24, 2017 By Oliver Young -
The main event of the World Series of Poker took place this weekend. WSOP is the largest land-based poker tournament and the first event took place in 1970. These days online poker is becoming extremely popular and in many US states, online poker legalisation proponents are fighting the battles in the legislative bodies. New York is one key example of that and following several attempts to legalise online poker, this year finally the Senate Committee approved an online poker bill.
It doesn't mean that online poker and conventional poker events are mutually exclusive, in fact, the popularity of WSOP and similar events encourages many to fight for the legalisation of online poker, and vice-versa the popularity of online poker encourages many online poker players to try their luck at a conventional poker event. The main event at the WSOP this year was rather interesting, a first time participant won the top prize, whereas an amateur poker player from East Yorkshire managed to win a prize worth £2 million.
Hesp Biggest Stake until WSOP was £10
John Hesp is the true star of the World Series of Poker. This 64-year-old grandfather from Bridlington, East Yorkshire won a prize worth £2 million, despite the fact that until now he had only played amateur poker and his biggest stake before enrolling at the WSOP was £10. Hesp used to work as a caravan salesman before managing to raise $10,000 in order to reach the WSOP main event that took place in Vegas. Hesp won the fourth place and said in a press statement minutes after winning the prize that he had lived his dream.
The organisers told Hesp that his presence drew viewers that have never previously watched WSOP and that it was very good for the rating of the show. Hesp admitted that participating in the WSOP was on his bucket list, but he rejected the idea of becoming a professional poker player. Previously, Hesp has only won a prize of £785 at his local casino.
A 25-Year-Old First Time Participant Won the Main Prize Worth over £6.2 Million
In addition to John Hesp who compared himself to Donald Trump saying that he managed to achieve in poker what Trump managed to do in politics, there was another interesting piece of news from the event. Namely, the winner of the WSOP, the 25-year-old Scott Blumstein from New Jersey was a first-time participant.
New Jersey is a state where online poker is legal and Blumstein was a frequent visitor of the NJ poker sites, but he has never participated in the tournament before. Blumstein won $8.1 million or just above £6.2 million after eliminating Daniel Ott. Blumstein said that his win was a combination of luck, variance and him playing his best game.
Blumstein felt great after the win, but he added that he's a bit tired of playing poker. Blumstein, Ott alongside 7 other players reached the last table game after more than 7,200 have been eliminated in the process. All players who reached the final table won prizes of $1million+. Second-placed Ott won $4.7 million and after the game he said that he can't really complain about the second prize.
YOU MIGHT BE ALSO BE INTERESTED IN THESE:
LATEST NEWS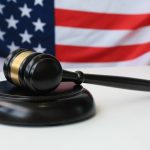 New Jersey Gambling License Renewal Deadline Approaching [...]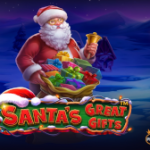 Get Ready for Christmas With Santas Great Gifts by Pragmatic Play [...]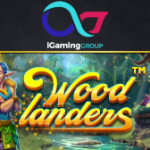 Explore a Fairy Forest in the Woodlanders Slot by Betsoft [...]
POPULAR PAGES VISITED BY OUR READERS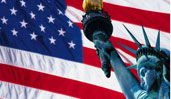 BEST US CASINOS
BACK TO TOP