Gambling News
British Public Concerned About Online Gambling Advertising
- June 12, 2014 By Staff Writer -
In recent years online gaming advertising in the UK has risen to such an extent that two thirds of the British public are now concerned as to how much advertising is shown on their TV screens according to research undertaken by companies IgnistionOne and ComRes.
IgnitionOne are a Digital Marketing company and ComRes a Polling Organisation, and between them they polled over 2,000 people for their 'Betting on Digital' report, a report that showed 604 of the people polled were serious online gamblers, with 11 senior marketers in the gaming sector also undertaking the poll.
Targeting The Right Audience
The reports stats that half of the British public would place bets on a website that they saw advertised if they knew the brand were making a significant contribution to the research, education and treatment of people with a gambling problem, with 61% of the people polled believing this would help to increase peoples awareness when it comes to problems of online gambling.
Of the 11 marketers polled the majority of them stated that targeting the right audience was of uttermost importance, with just 21% of them saying that current advertising was hitting the right audience.
Television Is Still Viable When It Comes To Advertising
Whilst the report claimed that online advertising was important and is responsible for the majority of new customers, TV advertising is still classed as a viable and valuable form of advertising as long as the brand awareness is good. The report also asked users about their user experience, quality of games played and the availability of discounts, with user experience coming out on top with 73%, game quality coming second with 69% and discounts accounting for 65%.
Simon Haynes is the Managing Director of Digital Marketing company IgnistionOne and he had this to say regarding the report. He said, "We recognise the challenges that online gambling marketers face and how difficult it is to reach the right audience through digital and traditional channels, amidst a minefield of issues related to regulation, reputation and responsibility. We believe that online gambling marketers have only scratched the surface of what can be achieved with innovative digital marketing and that ROI from online channels can be achieved by using the right technology."
Mr Haynes finished off by saying, "Our report highlights where marketers' strategies are in sync with the views of the public, and where they could be more in tune with the minds of their audience."
Other important statistics from the report showed that 50% of gamblers think it is important that spending limits are enforced and this is also one of the main reasons that drives them to a particular website, with 46% claiming that they visited a website after hearing about it from someone else, with social media only being responsible for 26%.
Do you think the current online gambling advertising in the UK is good or bad, and what if anything can be done to improve it?
YOU MIGHT BE ALSO BE INTERESTED IN THESE:
LATEST NEWS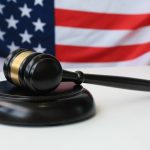 New Jersey Gambling License Renewal Deadline Approaching [...]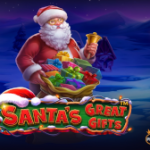 Get Ready for Christmas With Santas Great Gifts by Pragmatic Play [...]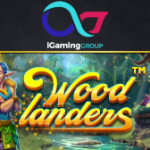 Explore a Fairy Forest in the Woodlanders Slot by Betsoft [...]
POPULAR PAGES VISITED BY OUR READERS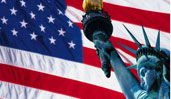 BEST US CASINOS
BACK TO TOP