Financial
Cashplus Launched a Credit Card Gambling Blocking Tool in the UK
- March 11, 2019 By Oliver Young -
UK's leading bank challenger Cashplus is the first one to announce the credit card gambling blocking tool, giving customers the option to switch off all possible transactions with gambling merchants, bookmarkers and online casino and sports betting sites if they want to.
Cashplus, which has over 1.5 million registered UK customers, launched the one-click account gambling block feature within its apps and websites and further enabled the ATM withdrawal blocking.
Safer Gambling Comes First
Two months ago, the UK government proposed a credit card gambling ban. The Sports Minister Mims Davies was the advocate who stated that gambling using credit cards imposes a greater risk of problem gamblers and addicts because, with credit cards, players get the opportunity to gamble more than they can afford.
Then, the UK Gambling Commission published new identification verification rules to better protect vulnerable and underage players, and two weeks ago called the public and gambling businesses to provide evidence and data on gambling online using credit cards and improving control measures on harmful gambling.
Seeing that gambling using credit cards was seen as a key issue by many anti-gambling campaign groups, Paul Schooley, Cashplus' Chief Operating Officer said Cashplus will give its customers the right to choose whether they want or need this one-click option for blocking gambling-related transactions. However, he pointed out, Cashplus has made this option available in case someone struggles with addiction or just simply wants to safeguard their businesses. He also announced that they will work hard on building similar features that will make a difference and genuinely improve everyday life.
The launch of this option immediately got the attention of major campaigners and people who are fighting against gambling addiction and got their support. Lord Chadlington, who is the former Action on Addiction Chairman and a campaigner for safer and more responsible gambling said he was pleased to hear that bank firms like Cashplus are taking positive action to protect the vulnerable and those at risk. He was impressed by Cashplus' voluntary action and the much-needed restriction, welcoming it as the first step towards safer gaming.
Tony Franklin, Gambling Hurts campaigner also said he was delighted to hear that Cashplus made the first step and is leading the way with credit card blocking, offering players an easier way to restrict transactions related to gambling from their current accounts, and now from their credit cards, too. He said Cashplus showed a welcome commitment to helping its customers take control over their finances with the functionality to block ATM withdrawals. He praised this functionality, saying that with 430,000 gambling addicts in the UK and further 2 million at risk, the tool would offer practical, real help as part of seeking out help to stop gambling.
The Credit Card Blocking Tool
Initially, you can get the one-click credit card blocking tool by calling Cashplus' telephone service centre and requesting for it. The tool will be active by the following day. You will get an in-app current account credit card blocking and an ATM withdrawal blocker. Also, if you want to remove your block, it will take 24 hours upon request.
The tool applies for both business and personal credit cards, which means businesses can also prevent company credit cards from being used for gambling by misuse or fraud. As Schooley said, the tool offers easy ways to restrict gambling spending, whether for addiction reasons or to safeguard businesses from frauds.
YOU MIGHT BE ALSO BE INTERESTED IN THESE:
LATEST NEWS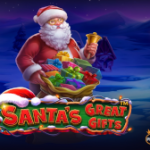 Get Ready for Christmas With Santas Great Gifts by Pragmatic Play [...]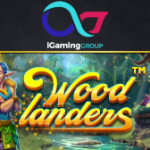 Explore a Fairy Forest in the Woodlanders Slot by Betsoft [...]
NetEnt Launches Superstars Slot With Crossover Characters [...]
POPULAR PAGES VISITED BY OUR READERS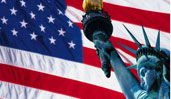 BEST US CASINOS
BACK TO TOP