Gambling News
Casino Robbery Remains Mystery Even 22 Years Later
- October 27, 2014 By Oliver Young -
The end of last month marked the 22nd anniversary of the well-known Last Vegas casino robbery that still remains unsolved, reports 8NewsNow.
Back in 1992, an employee at the former Stardust Hotel and Casino was accused of robbery. Bill Brennan allegedly walked out of the casino with half million dollars in chips in his hands or exactly $507,361 in cash and chips. He worked as a cashier at the sportsbook department of the casino.
He is still nowhere to be found and the story is still legendary on the Las Vegas Strip. In fact, it is as legendary as the casino which was taken for $500,000.
What Happened
The name of Brennan was on the most wanted fugitive list of FBI years ago, but up to date there is still no legitimate lead on where he is. When the police entered his apartment at the time of the casino heist, they found books on topics related to changing of identity. The people who knew Brennan said he loved cats. His cat was also gone from his apartment.
In an interview after the robbery in 1992, a Metro Police Lt. said that Brennan had walked out of the casino without being filmed by the surveillance cameras. He didn't even use a gun or threatened anybody. Some of the casino employees had noticed that Brennan had been hanging out with a big fish gambler whose identity is still unknown. After Brennan was accused of having committed the theft, the gambler also disappeared from the casino without a trace. It is still unclear whether they were partners.
Brennan was hired to work for the Stardust sportsbook during the boom years by Scotty Schettler, a well-known face in the sports betting department. He says that Brennan was showing great promise at the beginning, but he started being a problem. "His attitude changed and he got easily influenced by outside sources," said Schettler. "He wanted to be promoted to a supervisor, but with his attitude, I just couldn't allow that." Schettler had never thought that Brennan would be capable of such a crime.
I Think He Is Still in the City
Even though many people believe that Brennan had fled somewhere and now lives a new life of riches, some people believe that he is still living in Las Vegas. "I think Brennan is still in the city," said his former boss and sportsbook manager Richard Saber. Metro Police Sgt. John Sheahan, however, says this is not possible to do today. With today's security measures he added that it would be a lot harder to pull off such robbery.
Another theory is that Brennan could have been killed and buried somewhere in the desert by his partner in crime. However, it is all just speculation. Authorities in the Sin City still think about the case now and then and it can be reopened if new evidence comes to light.
YOU MIGHT BE ALSO BE INTERESTED IN THESE:
LATEST NEWS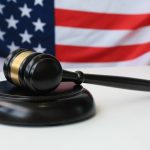 New Jersey Gambling License Renewal Deadline Approaching [...]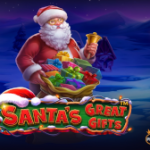 Get Ready for Christmas With Santas Great Gifts by Pragmatic Play [...]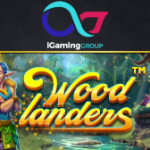 Explore a Fairy Forest in the Woodlanders Slot by Betsoft [...]
POPULAR PAGES VISITED BY OUR READERS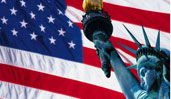 BEST US CASINOS
BACK TO TOP