Gambling News
China Cracks Major Online Gambling Ring That Took In $78 Billions in Bets
- November 18, 2015 By Oliver Young -
Chinese authorities have cracked a major multinational online gambling syndicate which reportedly took in $78 billion in bets from almost one million players, local media reported.
Earlier this week the Chinese' Ministry of Public Security told media that 98 people were arrested in the big crackdown. They were involved in a network of more than 500 illegal online gambling sites. The investigation called Operation 109 rounded up in July this year but official word of it emerged a few days ago.
The police in China said that Operation 109 started in August last year when a man from the Hunan province was caught by an officer placing bets on a virtual betting site at an Internet café. This year in March the authorities formed a special team to track down the illegal online gambling ring. The mastermind behind the ring is a 40 year-old man living in Guangdong named Xu.
How Did They Do It?
According to the Ministry of Public Security, the gambling ring has a very complex structure and was hard to track. It had divisions in countries overseas that were operating over 500 gambling sites mainly targeting players from the mainland.
The illegal gambling websites were disgusted as closed sites and in order to log in e-mail or financial systems were required. Their main server was in Taiwan, while the customer support service team speaking Putonghua and Cantonese was located in Thailand, Hong Kong and the Philippines.
What made the investigation difficult is that the suspects have been creating false identities using fake ID cards and illegitimate mobile phone cards and they regularly disposed of PC and other communication equipment.
Police also said that Operation 109 extended credit to more than 120,000 registered players. Winnings were personally delivered to customers, while losing players had to make deposits to various bank accounts. Reports say that the Chinese authorities seized accounts connected with the ring at 14 banks and froze an additional 3,000 accounts tied to individual customers.
Other Similar Cases
In the war against illegal gambling operators, the Chinese police made a total of 84 arrests this year in a couple of cities such as Jieyang, Guangzhou, Shenzhen, Shantou and Dongguan. The first ones were in July. An additional 12 gambling locations including private homes were raided and accounts in 14 banks were frozen.
In January this year, the authorities in the Shandong province cracked an online gambling syndicate that handled $9.7 billion in bets. Most of them were live dealer operations in physical locations where baccarat was streamed online. In the spring of 2015 more than 1k people were arrested for their connections to an illegal online betting operation in Thailand. In August 2015, police cracked an online betting ring associated with the fugitive Bo Wang as part of the aim to clean the Internet of illegal gambling operators.
YOU MIGHT BE ALSO BE INTERESTED IN THESE:
LATEST NEWS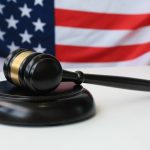 New Jersey Gambling License Renewal Deadline Approaching [...]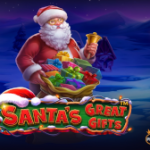 Get Ready for Christmas With Santas Great Gifts by Pragmatic Play [...]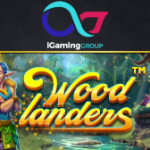 Explore a Fairy Forest in the Woodlanders Slot by Betsoft [...]
POPULAR PAGES VISITED BY OUR READERS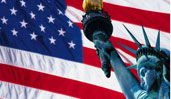 BEST US CASINOS
BACK TO TOP