Gambling News
Remote Gambling Kingping Bo Wang Back in China
- August 10, 2015 By Oliver Young -
Infamous remote gambling kingpin, Bo Wang, has been finally deported to China from the Philippines. The fugitive was escorted through the Guangdong airport by two police officials after the Secretary for Justice of Philippines signed a summary deportation order and handed him over to Chinese officials.
According to information in Chinese media, Bo Wang is suspected to have relations to large transnational illegal gambling networks, including the Sky Asia remote gaming network. Reportedly, he spent huge amounts of cash to assure his stay in the Philippines, where he was detained after Chinese diplomats made a request for his extradition.
However, in the process of trying to stay in the country he managed to trigger a corruption scandal that involved several politicians as well as senior officials employed in the Bureau of Immigration. The whole mess saw its end last week when the Secretary for Justice finally agreed to deport Bo Wang and hand him over to Chinese government.
Big Fortune 888 Was Used to Support Gambling Activities and Money Laundering
The indications that Bo Wang is involved in illegal activities emerged in February, 2015, when the online gambling activity named Big Fortune 888 attracted the attention of the police forces. According to media reports, Heilongjiang police found out that large groups of individuals were somehow related to this possibly illegal activity. The police started a preliminary investigation that revealed Big Fortune 888 was available at more than 30 different websites including Sky Asia.
Further examination of cards used and following money trail showed that the main site of the Big Fortune 888 network was launched back in 2002 in the Philippines. In order to support gambling activities and possible money laundering, the site was using different online payment platforms. This was reason enough for Chinese police officers to travel to the Philippines on four different occasions and collect evidence that could help with the case.
Chinese Police Arrested 125 People and Seized $12.9m
Trying to bring down the illegal gambling network, the Chinese police force arrested 125 people in the Heilongjiang province and seized more than $12.9 million (80m yuan) in gambling funds. Furthermore, the police have frozen bank accounts whose total funds go up to $37.03 million (230m yuan).
The task force also found a good deal of websites that target players located in China; two of them are Bet8 and Millennium. As a result, approximately 15 companies were shut down for different reasons. Some of the companies, for example, were providing payment services to Big Fortune 888.
However, anonymous sources claim that Bo Wang was probably the front man for the whole operation and that he is unlikely the leader of the organisation. Some even believe that the brains are hidden somewhere in China.
Whether this is true or not remains to be seen in the future as the investigation slowly unravels. In any case, it is well known that the Chinese government is very dedicated to cracking down any possible illegal gambling activities and therefore this network will probably be terminated very soon.
YOU MIGHT BE ALSO BE INTERESTED IN THESE:
LATEST NEWS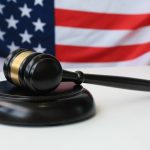 New Jersey Gambling License Renewal Deadline Approaching [...]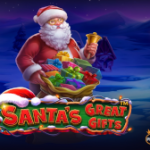 Get Ready for Christmas With Santas Great Gifts by Pragmatic Play [...]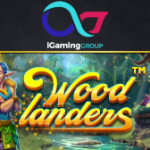 Explore a Fairy Forest in the Woodlanders Slot by Betsoft [...]
POPULAR PAGES VISITED BY OUR READERS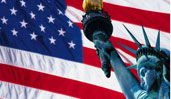 BEST US CASINOS
BACK TO TOP