Gambling News
China Formally Arrests Three Crown Resorts' Employees
- November 23, 2016 By Oliver Young -
It seems that the problems for one of the largest Australian casino groups – Crown Resorts, aren't stopping. First it was announced that Chinese authorities detained many people who were accused of promoting gambling and Crown Resorts in China, where gambling is illegal. The media reported that some of the detainees were employed by Crown Resorts.
Then, earlier this month, it was announced that the casino group might not be able to start working on its new large Sydney casino as soon as they want, due to the fact that residents of the area were the casino is located have challenged the decision of the authorities that allowed Crown Resorts to build the new casino. Residents claim that the new object will be too large and will disable them to receive any sunlight during the day.  If the attempt of the residents is successful, the new casino won't be finished by 2021, which was the original plan.
The Arrests Have Been Confirmed
Now it was announced that at least three of the employees of Crown Resorts who were detained in October this year, have been arrested. These three people were part of the group of 18 people who were allegedly linked with Crown Resorts.
Under the Chinese law, both gambling and its promotion are not legal in China, or to be more specific, mainland China. The arrestees are accused that they have been promoting gambling in China, trying to lure in Chinese high rollers and motivate them to visit one of Crown Resorts' casinos in Australia.
One of the people who is arrested is a senior executive at Crown Resorts and it was suggested that he was in charge of the whole operation of attracting Chinese high rollers. Australian Foreign Minister confirmed that three Australian citizens were arrested in China. A representative of the Chinese ministry assured the press that the case will be handled in accordance with the law of the country.
Chinese High Rollers Vital for Business
Gambling is one of the areas which is targeted by the anti-corruption agenda of the Chinese President and Australian authorities said that they will fully cooperate with China in this case and all other potential cases. Australian officials have already made contact with the arrestees, offering help and support and they contacted their families on their behalf.
Out of the 18 people who were arrested, one has already been released on bail. Currently, there is no information on the fate of the remaining detainees and nobody knows whether they will be released or formally arrested.
There hasn't been an official comment from a representative of Crown Resorts yet. Chinese high rollers are a very important category for numerous casino groups that operate in Asia and Australia. Last year, it was reported that AU$61 billion was wagered by international high rollers in only two Crown Resort's casinos in Melbourne and Perth.  About half of the foreign visitors were Chinese citizens. A representative of Crown said that revenue from Chinese high rollers totals only about 12% of the company's total revenues.
YOU MIGHT BE ALSO BE INTERESTED IN THESE:
LATEST NEWS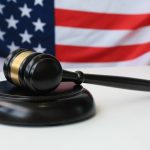 New Jersey Gambling License Renewal Deadline Approaching [...]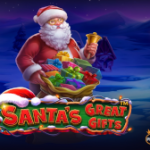 Get Ready for Christmas With Santas Great Gifts by Pragmatic Play [...]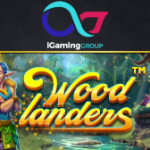 Explore a Fairy Forest in the Woodlanders Slot by Betsoft [...]
POPULAR PAGES VISITED BY OUR READERS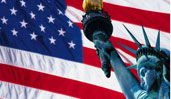 BEST US CASINOS
BACK TO TOP