Gambling News
Ten more People Arrested in China over Crown Resorts Affair
- October 26, 2016 By Oliver Young -
Crown Resorts is one of the biggest Australian casino operators and they ran a pretty profitable casino resort in Macau. Most of their customers were extremely wealthy Chinese visitors who frequently visited Macau, due to the fact that gambling is prohibited in mainland China.
However, the Chinese Government wasn't too happy about this arrangement and introduced tighter measures and restrictions in an attempt to prevent its citizens from travelling to Macau for gambling purposes. Numerous Macau casinos saw a decrease in revenues in the past two years. The Chinese authorities were also targeting online operators and things were becoming increasingly difficult for Chinese gamblers.
Earlier this month it was announced that 18 people, including 3 Australian citizens were arrested on suspicion that they committed gambling crimes. It has just been announced that the Chinese police arrested 10 more people.
Chinese Police Acquired Crown Resorts' Client Database
It has been reported that as many as 87 suspected customers of Crown Resorts have been questioned and 10 of them have been detained. They are accused for organising casino trips for Chinese high rollers and their job, allegedly, was to lure and bring new Chinese gamblers to the resort.
The organisers, according to the police, were targeting wealthy individuals with lots of money and assets. It has been reported that the police acquired the Crown Resorts' client database after taking hold of the smartphones and laptops of several of their employees who were detained. Apparently, Crown's Chinese clients weren't too happy about that.
Media has reported that the arrests were made throughout several major cities in mainland China and most of the detainees have been involved in gambling marketing, i.e. they were trying to lure in wealthy Chinese people. Crown Resorts haven't yet commented on the issue and the role of the detained individuals.
Divided Opinions over the Effects on Macau's Gambling Industry
Experts have commented that the recent events will have a negative effect on the Macau gambling industry, which is already in crisis. A further drop in revenues is expected. Numerous people, throughout mainland China, are working as casino scouts whose job is to recruit high rollers and organise trips to casinos outside China. It is believed that many of them will be reluctant to continue, fearing legal actions and possible imprisonment.
Others have suggested that these actions are mostly targeted at the casinos, rather than the individuals that have been hired by them.
Macau is part of the People's Republic of China since 1999 when China reacquired it from Portugal. However, it is still an autonomous region and the only part of China where gambling is legal.
In the wake of the fear that Macau's casino industry would suffer great losses, the Macanese Secretary for Economy and Finance said that the recent events won't have a negative impact on the gambling industry.
He also stated that after the reports of the arrests were made public, a representative of the body authorised to regulate casinos in Macau, a representative of the Gaming Inspection and a representative of the Bureau for Coordination met with representatives of the city's casino operators. The operators were reminded that they have to do business in accordance with the local laws.
YOU MIGHT BE ALSO BE INTERESTED IN THESE:
LATEST NEWS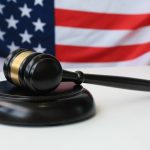 New Jersey Gambling License Renewal Deadline Approaching [...]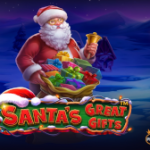 Get Ready for Christmas With Santas Great Gifts by Pragmatic Play [...]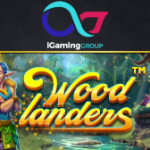 Explore a Fairy Forest in the Woodlanders Slot by Betsoft [...]
POPULAR PAGES VISITED BY OUR READERS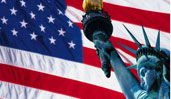 BEST US CASINOS
BACK TO TOP