Gambling News
Daily Fantasy Sports Declared Illegal in Texas
- January 20, 2016 By Oliver Young -
In December 2015 the Attorney General of Texas, Ken Paxton, was asked about the legality of daily fantasy sports (DFS) betting under the laws of the state. Today he clearly declared that DFS under the Texas law where the house takes a cut is illegal, but traditional sports betting remains lawful.
Stating his opinion, Paxton said: "Daily fantasy sports operators claim that they legally operate in our state as an unregulated house, but their statements are not in accordance with the Texas law. In Texas it's prohibited to bet on the performance of a player in a sports event and the house takes a rake."
The decision of Paxton is another blow to the DFS industry in the United States. Last year at the end of December Illinois became the eighth US state to deem DFS activities illegal. Massachusetts, on the other hand, still doesn't know what DFS will look like.
Chance Can Override the Element of Skill in DFS
In his opinion, Paxton pointed out a number of cases where chance can override the skill of a daily fantasy sports contestant such as the decision of a baseball player to charge the mound. He adds that the argument of the DFS operators that "skill predominates and chance is minimal" is in fact a confirmation that chance is an element.
Regarding the issue of who are the real contestants in daily fantasy sports betting, the attorney general relied on the opinion of his predecessor of 1994 which makes clear that the skill based game exception is designed to exclude only awards earned by direct participation in a contest and not the receipt of a bet on its outcome.
Paxton also noted that this doesn't apply to traditional fantasy sports betting contests where contestants pool their entry fees and spilt the pot among themselves. He added that here the risks of winning or losing are the same for everybody. It's up to be seen whether Paxton will file a criminal complaint against DFS operators if they continue to offer their products and services in Texas.
DraftKings Says It Will Continue to Operate in Texas
DraftKings, one of the most popular daily fantasy sports operators, said in a statement that they disagree with Paxton's opinion and will continue to operate in Texas despite on what the count may or may not do with this issue. FanDuel, another popular DFS operator, should announce their intentions soon.
Perhaps DFS operators should take a more direct route as they did in Florida. According to reports, they went on to the political spending sphere and have given 49 checks to state legislators worth $220,000 in the past five months. The Fantasy Sports Trade Association delivered checks totaling $167,500 in Florida with $30,000 and $10,000 going to Rep. Richard Corcoran's committee and Rep. Mark Gaetz respectively. FanDuel also gave $26,000, while DraftKings gave $26,500.
YOU MIGHT BE ALSO BE INTERESTED IN THESE:
LATEST NEWS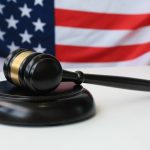 New Jersey Gambling License Renewal Deadline Approaching [...]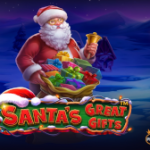 Get Ready for Christmas With Santas Great Gifts by Pragmatic Play [...]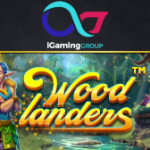 Explore a Fairy Forest in the Woodlanders Slot by Betsoft [...]
POPULAR PAGES VISITED BY OUR READERS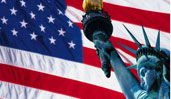 BEST US CASINOS
BACK TO TOP