Financial
Fitch Expects Closed Casino Volume for Atlantic City Land Based Casinos
- September 1, 2014 By Oliver Young -
Fitch Ratings, the global leader in financial information services, published their predictions about the future of land based casinos in Atlantic City, New Jersey. Despite the shutdown of the Revel, Atlantic Club and the Showboat and the upcoming closure of Trump Plaza, Fitch believes that the Atlantic City casinos will generate about $2.5 billion in 2015.
In the long run, Fitch Ratings believes that the revenue numbers of the land based casinos will deteriorate and decline to $2 billion mainly because of the competition in neighboring states and probably in the north of New Jersey.
If the overall economy softens, they believe that there will be more revenue deterioration. Last but not least, Fitch Ratings don't expect more casino closures in the following two years and believe that the weaker casinos will benefit from a more rational supply.
Fitch Ratings Figures
The company also published other expected revenue figures. They believe that 50% of the gaming revenue of Revel Casino will be retained by the remaining casinos and this figure is based on the revenue increase of Golden Nugget and Tropicana after Atlantic Club closed in January 2014. Furthermore, Fitch thinks that 60% of the gaming revenue of Trump Plaza and 75% of the gaming revenues of the Showboat will also be retained as their parent companies own other casinos in the Atlantic City.
By July, the gaming revenues of the casinos are $2.7 billion, while the revenues of the Showboat, Trump Plaza, Revel and Atlantic Club over the same period are $457 million in total. Fitch believes that $280 million will probably be recaptured and more than a half of it will go to the properties owned by Caesars.
The company also expects that the "marina casinos" or Harrah's, Borgata and Golden Nugget would benefit more compared to the other casinos mainly because their facilities have undergone renovations and are more fresh and attractive. But most of the casinos that closed their doors are at the end of the boardwalk, therefore, allowing the rest of the casinos, namely Caesars AC, Bally's and Taj Majal to have a sizable lift in business.
Gamblers at Closing Casinos Won't Return
Fitch Ratings also believes that not all of the gamblers that used to visit the closing casinos would return to visit the remaining casinos in the Atlantic City. Analyst Alex Bumazhny said that they would choose to visit the casinos in their home states instead.
Some of the casinos that closed used to attract more low and mid-roller gamblers, offering plenty of promotions. Bumazhny thinks that the remaining casinos cater more to high rollers and they will less likely target the small fish. Moreover, even some of the big spenders may simply choose to gamble at other places like the Sands Casino Resort in Pennsylvania that is run by Las Vegas Sands Corp. The other casinos in the Atlantic City also have limited room capacity and are often full on weekends.
YOU MIGHT BE ALSO BE INTERESTED IN THESE:
LATEST NEWS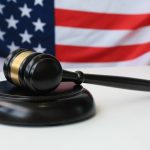 New Jersey Gambling License Renewal Deadline Approaching [...]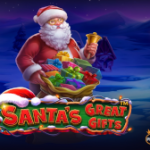 Get Ready for Christmas With Santas Great Gifts by Pragmatic Play [...]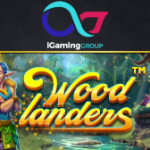 Explore a Fairy Forest in the Woodlanders Slot by Betsoft [...]
POPULAR PAGES VISITED BY OUR READERS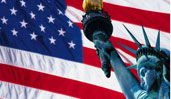 BEST US CASINOS
BACK TO TOP