Gambling News
Five Operators Facing Licence Removal, Warns UKGC
- January 8, 2018 By Oliver Young -
As we explained in our review of 2017, UK and its legislator – the Gambling Commission, are becoming more restrictive and in the past year, the Commission fined several operators, on numerous occasions, for various reasons.
Problem gambling, protection of minors and money laundering prevention are one of the key priorities, as outlined in the UKGC three-year strategic plan. And it seems that the Commission has taken matters seriously from the very first moment the plan was announced, as there were several actions both against operators that breached the rules, as well as campaigns aimed at raising awareness. Now, it appears that money laundering is next on the list of problems that need taking care of.
As many as 17 Companies Have Been Warned
Namely, the UK Gambling Commission has taken action against operators which are not doing enough to prevent people from engaging in money laundering via the casino websites. As many as five UK based operators could lose their licence and a total of 17 operators have been warned via a letter.
The Commission refused to name any of the implied operators, but it seems that the matter is more than serious, something which was outlined in the letter to the 17 companies. In addition to money laundering, gambling operators have also been warned against funding of terrorism via their websites, and the UKGC also expects tightened controls against problem gambling.
The early findings that the breaches by five companies are so grave, that they could lose their licences. Some of these operators hired money laundering professionals which actually had no qualifications or degrees and couldn't even explain what constitutes money laundering. In general, the Commission concluded that many operators weren't even aware of the danger of money laundering and couldn't understand how it could affect the industry.
Furthermore, it was also discovered that the operators weren't cooperating with relevant bodies that deal with money laundering and other criminal activities, like the NCA (National Crime Agency). It appears that companies weren't submitting sufficient information.
The Commission Will Keep Working on Its Goals                          
When it comes to problem gambling, it seems that operators are not doing everything within their power to help and assist customers who are showing signs of problem gambling. The Commission identified cases of players who are potential problem gamblers, yet the operators failed to act and assist the players, as they are instructed by UKGC's guidelines.
The Labour Party which has recently reversed its attitude towards gambling in general, advocating for stricter rules, didn't fail to respond to the new findings of the Commission. Tom Watson, Labour's Deputy stated that this only proves how companies don't feel that problem gambling and money laundering are their problems. He feels that this proves that companies and their behaviour are part of the problem.
The Labour Party feels that the Gambling Commission is completely entitled to require operators to become more responsible. The CEO of the UKGC, stated that all operators should make an effort to protect their customers, and protect the industry from crime. Sarah Harrison also added that the Commission remains dedicated to its mission for a safer and fairer industry. The UKGC will be relentless when it comes to money laundering rules compliance.
YOU MIGHT BE ALSO BE INTERESTED IN THESE:
LATEST NEWS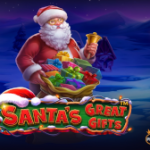 Get Ready for Christmas With Santas Great Gifts by Pragmatic Play [...]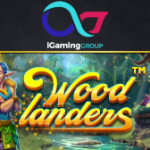 Explore a Fairy Forest in the Woodlanders Slot by Betsoft [...]
NetEnt Launches Superstars Slot With Crossover Characters [...]
POPULAR PAGES VISITED BY OUR READERS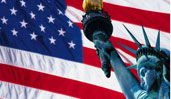 BEST US CASINOS
BACK TO TOP