Gambling News
Former Dealer Accused of Telling Customer about Lucky Roulette Number
- August 20, 2014 By Oliver Young -
Robert Valle, also known as Rudy, is a former roulette dealer at a Pennsylvania brick and mortar casino, Meadows Casino, accused of conspiracy after telling a gambler about his lucky roulette number. Valle is now facing criminal charges for using illegal methods to win a bet.
Valle told the casino customer that his lucky number is four and that he would try and hit that number for him. Experts believe that it is not possible to run a fair and random roulette wheel in this manner, but Valle and his co-workers believe that he didn't do anything wrong.
Not only Valle's co-workers, but everybody who works at Meadows Casino, including pit supervisors, think that Valle is innocent and that what he said to the customer is just standard customer support service that you can find at almost every land based casino in the United States.
You Cannot Claim to Hit a Number with an Honest Wheel
TribLive.com reported that according to the court file an unknown informant recorded Valle telling the gambler that he could help him win at roulette. If the gambler bets on number 4 and the numbers that are close to 4, Valle would aim the ball for that particular section.
According to Charles R. Mousseau of Total Gaming Science and Bill Zender the casino operations director at the Aladdin in Las Vegas and the writer of two Casino-ology books, even though dealers claim that they can hit a specific group of numbers, it is impossible to do this with an honest roulette wheel.
After all, roulette is a popular casino game of chance and only luck can help a player win a bet. The number the ball lands on it completely random; the ball has no notion of the previous number it landed on and the result of a gaming session cannot be predicted, unless the wheel is biased toward particular numbers due to set up fault or older equipment.
Will the Charges Affect Other Casino Employees in the Industry?
The pit manager at Meadows Casino, Danny Gillies, told TribLive.com that he believes that the incident with Valle is going to affect how the police and gambling regulators treat all casino employees in the gaming industry. "If they win the case, which I don't think so, we will all be puppets at that point. They will come after us whenever they want and accuse us of anything," said Gillies.
The defendant said that it was expected of him to answer the question of the customer. "If somebody asks me what my lucky number is, I'm supposed to tell him. What should I have done, tell him to go to Rivers Casino and maybe the dealers there will hit his lucky number? Instead I can try and hit his number, but I cannot guarantee I will hit it for sure," said Valle.
Valle refused a plea seal because if he had accepted it he would have lost his license to work at casinos. Fundraisers are currently helping him with his legal costs.
YOU MIGHT BE ALSO BE INTERESTED IN THESE:
LATEST NEWS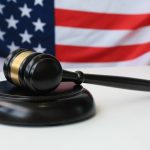 New Jersey Gambling License Renewal Deadline Approaching [...]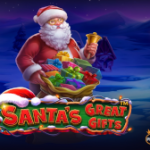 Get Ready for Christmas With Santas Great Gifts by Pragmatic Play [...]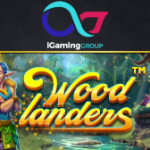 Explore a Fairy Forest in the Woodlanders Slot by Betsoft [...]
POPULAR PAGES VISITED BY OUR READERS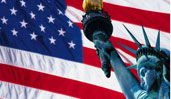 BEST US CASINOS
BACK TO TOP