Gambling News
Gambling Authorities Worried About Blurred Lines Between Video Games and Gambling
- September 17, 2018 By Oliver Young -
Today, the UK Gambling Commission has published a declaration of gambling regulators on their concerns related to the blurring of lines between gambling and gaming. The declaration was signed by a total of 16 gambling authorities across Europe, plus the Washington State Gambling Commission.
One of the highlighted priorities in the declaration is tackling illegal websites that offer illegal gambling services, which are linked to video games. Moreover, the regulators have called both tech platforms and the video games industry to help shut down such websites. Plus, the declaration demands that features within video games shouldn't include gambling as it is described under national laws.
According to the declaration, the main concerns in the area are related to loot boxes, skin betting and social casino gaming. Additionally, the use of gambling content, such as casino games, within video games is highlighted as a serious issue when those video games are available to children.
Possible Solutions Must be Developed
All the concerned regulators have identified gaming content within video games as well as similar services serious issues and possible threats. Therefore, they have committed to work together in order to analyze the characteristics of social gaming and video games. Naturally, the regulators would be able to use only the instruments of law available in their respective countries.
Moreover, they expect collaboration from video game and social gaming companies. As it was mentioned in the declaration, the authorities expect these businesses to work with them in order to develop possible solutions to the issue at hand.
Ultimately, the declaration alongside the common action of the interested parties is expected to raise consumer and parental awareness when it comes to the transition between leisure gaming and gambling. The main aim, naturally, remains protecting consumers and children as well as cracking down on unlicensed websites.
Parents Need to be Aware of the Risks
Commenting on the declaration, the UK Gambling Commission Chief Executive, Neil McArthur, said that authorities have joined forces in order to deal with this issue. He pointed out that they all encourage video games companies to "work with their gambling regulators" and make sure that their consumers, with highlight on children, were protected.
Additionally, Neil said that the authorities wanted to make sure that parents are aware of these risks and explain to their children how to stay safe while playing games online. As an example, he offered illegal websites that "pop up at any time" and offer to children gambling with money for computer game products.
It should be noted that the UK Gambling Commission has been dedicated to protecting children and UK consumers in general. Namely, the authority has announced plans to protect children from the risks of gambling only three months ago. Plus, it constantly reminds operators to update all their unfair terms and conditions as well as to step up their game when it comes to age verification.
YOU MIGHT BE ALSO BE INTERESTED IN THESE:
LATEST NEWS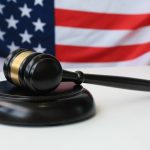 New Jersey Gambling License Renewal Deadline Approaching [...]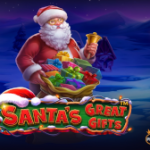 Get Ready for Christmas With Santas Great Gifts by Pragmatic Play [...]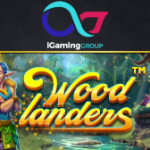 Explore a Fairy Forest in the Woodlanders Slot by Betsoft [...]
POPULAR PAGES VISITED BY OUR READERS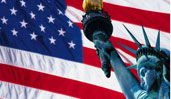 BEST US CASINOS
BACK TO TOP