Gambling News
Gambling Commission Presents New Approach to Determining Gambling-Related Harms
- July 11, 2018 By Oliver Young -
Latest news from the UK Gambling Commission has been published yesterday as the authority has presented the new approach to determining gambling-related harms. The framework for action consists of 26 pages, all focused on understanding the full range of gambling-related harms and their effect on consumers as well as the society.
This framework was prepared on behalf of the Responsible Gambling Strategy Board (RGSB) and it was led by Dr Heather Wardle. Now that it is published, it is expected to provide independent and useful advice to the UKGC. In addition to these two bodies, the report was also created in collaboration with GambleAware. Its main objective is to ask for opinion on how to measure and better understand the social cost of harms caused by gambling.
"A Dramatic Step Forward"
The lead author of the significant report, Dr Heather Wardle, called the document "a dramatic step forward" when it comes to understanding gambling. She pointed out that gambling wasn't something that affects only a few individuals, but also families of problem-gamblers, their communities and the society; therefore, the importance of the report is huge as it recognizes this issue as such.
Both the UKGC's and the GambleAware's people in charge commented on the framework for action too. Neil McArthur, the UKGC chief executive, said that they mustn't forget the harmful effects gambling can have on certain individuals. Thus, he pointed out how the report could help the Commission towards understanding these issues and dealing with them. Moreover, he invited academics, health officials, the public as well as the industry to provide feedback in order to help them prevent gambling-related harm from gambling operators targeting UK consumers.
On behalf on GambleAware commented their chief executive Marc Etches. He called problem gambling "a public health issue" and highlighted how its effects have long reach to people, communities and the society. Just like Wardle and McArthur, Etches went further explaining the importance of the report towards understanding and dealing with such harms.
Definition of Gambling-Related Harms
In the document, a proposed definition of gambling-related harms can be found. Interestingly, it describes such harms as "adverse impacts from gambling on the health and wellbeing of individuals, families, communities and society." It is further explained that the harms also affect relationships, resources and health.
Under the headline focused on understanding and measuring gambling related harms, a list of certain metrics is provided. The list includes bankruptcy, loss of employment, loss of home, relationship problems and even suicide and suicidality.
Additionally, there's a social-ecological model for gambling-related harms. This model has four areas: individual, families and social networks, community and societal; each of these is further explained and for each an example is provided to ensure better understanding. Thus, for the first area the description includes individual characteristics, life events, personal history and cognitive characteristics that influence the potential experience of harm.
The document also tries to establish the social costs of gambling-related harms; some of these include health costs, welfare and employment costs, housing costs and criminal justice costs.
YOU MIGHT BE ALSO BE INTERESTED IN THESE:
LATEST NEWS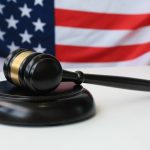 New Jersey Gambling License Renewal Deadline Approaching [...]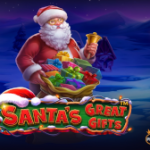 Get Ready for Christmas With Santas Great Gifts by Pragmatic Play [...]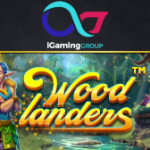 Explore a Fairy Forest in the Woodlanders Slot by Betsoft [...]
POPULAR PAGES VISITED BY OUR READERS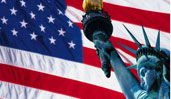 BEST US CASINOS
BACK TO TOP