Gambling News
GamblingCompliance Report Predicts Expansion of Online Gambling in the US
- March 2, 2015 By Oliver Young -
GamblingCompliance (GC) is a company that specialises in providing crucial analytical services to online gambling industry. The reason why this name can be found in many headlines these days is their latest report called "US Internet Gambling in Focus: 2014 and 2015," in which an expansion of online gambling in the country is predicted. Besides some detailed analysis, there are several predictions such as the one that more states would think about regulating remote gambling, whereas any effort to ban iGaming are seen as mission impossible.
In the report it is stated that the biggest question facing US Internet gambling in 2014 was whether the industry could be effectively regulated. It also points out that New Jersey, Nevada and Delaware were continuously reminding the public of the absence of cheating and scandals connected to online gaming. However, according to GC, the biggest question facing the industry in 2015 wouldn't be regulatory or technological, but political.
Among other predictions, maybe the most interesting one was about that probably eight to 11 states would consider legalization of Internet gambling or expand existing Internet gaming statutes. Several states that were pointed out as possible places where iGaming might be legalized were Pennsylvania and New York as well as Hawaii, Iowa, Mississippi and even Texas.
Three Possible Scenarios Provided
GamblingCompliance attempted to predict the future of online gambling in the US in 2015 by providing three possible scenarios of what might happen. Naturally, the first scenario is the worst one and it predicts that not a single state would pass legalisation of iGaming.
The second outcome is slightly more positive than the first one and it predicts that online gambling may be legalised either in California, Pennsylvania or the US Virgin Island. However, if this happens in California, a state which has positive views on iGaming, it is not known whether it would legalise online casinos since it seems to be more favourable towards online poker sites. Finally, the last outcome that GC believes might be a real possibility is far brighter than the first two. It includes legalisation of online gambling in two states as well as a sole US jurisdiction.
However, the company explained that forecasting the future of online gambling was far more art than science because the matter is too dynamic in order to be reduced to a simple algorithm.
Poker-Only Market and Lottery Expansion
GamblingCompliance also took the time to remind the states that online gaming legalisation should not mean a poker-only market. The company mentioned the statistics of New Jersey online revenues which shows that online poker profit has been declining, whereas casino games revenues has been growing since the legalisation took place.
Finally, their report states that one field that would expand for sure is online lottery. Knowing that 12 states have already adjusted legislation in order to permit online sales for lottery games, it is quite understandable why GC would have such predictions.
YOU MIGHT BE ALSO BE INTERESTED IN THESE:
LATEST NEWS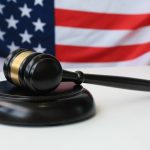 New Jersey Gambling License Renewal Deadline Approaching [...]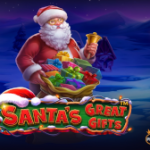 Get Ready for Christmas With Santas Great Gifts by Pragmatic Play [...]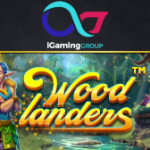 Explore a Fairy Forest in the Woodlanders Slot by Betsoft [...]
POPULAR PAGES VISITED BY OUR READERS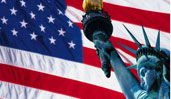 BEST US CASINOS
BACK TO TOP