Gambling News
Horseshoe Casino Worker Loses License for Not Paying $1.84 for Red Bull
- November 17, 2014 By Oliver Young -
A former casino dealer at Horseshoe Casino in downtown Cleveland, Ohio is still seeking help from the court system after he was fired for taking a $1.84 can of Red Bull from the break room at the casino and not paying for it. To make matters worse, his casino dealer license was also revoked, reports the Columbus Dispatch.
According to court documents, casino dealer Anthony Zingale was fired from Horseshoe Casino for not paying $1.84 for a Red Bull energy drink from the break room at the casino. The dealer said that he thought he had paid for it, but the transaction was somehow voided by accident.
The incident took place in 2012.
Does The Case Warrants Revoking a Casino Dealer License?
Ohio's 8th District Court of Appeals overturned the ruling of the Cuyahoga County Common Pleas Court that supported the revoking of Zingale's casino dealer license by the Ohio Casino Control Commission which controls the four casinos in the US state. The case is sent back to the Commission for a new hearing. Apparently, Anthony Zingale still wants to work at an Ohio casino.
Anthony Zingale was working as a card table dealer at Horseshoe Casino when in October 2012 he took a can of Red Bull from the employee break room and didn't pay $1.84 for it. Later on he said that the payment was somehow accidently voided.
A couple of days later Zingale was fired by the casino and his casino dealer license was revoked by the Casino Control Commission. This means that he cannot work in a casino again. Zingale took the case to the Cuyahoga County Common Pleas Court which supported the ruling made by the Commission.
However, the 8th District Court of Appeals and Judge Larry A. Jones ruled out that the decision was "disingenuous." The judge said that that not only he was fired from his position at Horseshoe Casino in which he is good at, but Zingale also lost chance of finding a job at a casino in Ohio because the Commission ruled to revoke his license.
Other Similar Cases
Ohio is not the only state in the United States where casino gambling is allowed and where employees are harshly punished for misconducts, even though they can be pretty minor. Another former casino worker has been fighting a fine of $75,000 which was obligatory under the casino rules in the Keystone State for taking away $200 while working at Pittsburgh's Rivers Casino. According to another similar case, also in Pennsylvania, a roulette dealer was also fired from Meadows Casino and hit with criminal charges for telling a player that a particular roulette number is lucky.
The first casinos in Ohio and Pennsylvania opened in 2012 and 2007 respectively.
YOU MIGHT BE ALSO BE INTERESTED IN THESE:
LATEST NEWS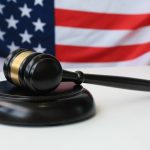 New Jersey Gambling License Renewal Deadline Approaching [...]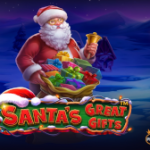 Get Ready for Christmas With Santas Great Gifts by Pragmatic Play [...]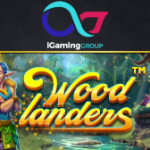 Explore a Fairy Forest in the Woodlanders Slot by Betsoft [...]
POPULAR PAGES VISITED BY OUR READERS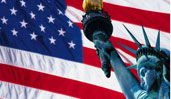 BEST US CASINOS
BACK TO TOP