Gambling News
Industry's Major Game Developers to Reassess Loot Box Mechanics
- January 30, 2019 By Oliver Young -
Considering regulators from several respected jurisdictions raised their voices of concern about the blurred lines between gambling and video games, major game developers have stopped to reassess the loot box mechanics and make the necessary changes to stop the negative impact these games have on underage players.
Just a month ago, the UK has started investigating this issue of immersive and addictive impact with the aim to outline regulations that will protect children from the loot boxed offerings that come with these video games and tempt players to buy some in-game bonuses and upgrades, leading them to gambling behaviours.
Electronic Arts Inc Is the First to Take Action
Electronic Arts Inc is, as you probably know, a giant video gaming company behind none other than FIFA, and is the first developer to take action. Mainly due to the pressure by the Belgian Gambling Commission, and after thorough discussions with the Belgian authorities, EA has decided to stop selling FIFA Points in Belgium as a show of defiance.
In a press statement, the company said that they are working to make the changes in both their FIFA console and PC games by the end of January 2019. Belgian players will, therefore, be unable to purchase the FIFA Points that actually unlock the Ultimate Team packs, starting from February 2019. They will, however, be still able to access the Ultimate Team and play with their existing players. Players will have to earn points through gameplay, reasonably enough, and will be able to use coins and the in-game transfer market, but they won't be able to purchase them. Those Belgian players that have their accounts and have existing FIFA Points on them, will still be able to use them, but that's it.
EA has apologized to its Belgian players for any inconvenience that this change might cause. However, they do not agree with the Belgian authorities' law interpretation and promise players that they will look into this matter in detail and see what they can do as they go forward with this action.
Epic Games Is on Board, Too
Another major developer, Epic Games, is in for the change, but with a different approach. The developer behind Fortnite has decided to remove the cloaked loot boxes in its epic game, and enable players to see what's in the Llamas before they can buy it. This decision is a result of the global concern that underage players are actually gambling through the blind purchase of these cloaked loot boxes. The cloaked loot boxes reveal exclusive skins or rare items that can be used in the game, but after players purchase them, not before.
The developer has found a creative way to present this change to the players, naming the move Loot Unboxing and the V-Buck Llamas to X-Ray Llamas. This way players can see what's inside the Llamas before purchasing it. Problem gambling experts agree that this change will negate the gambling or addictive behaviour in the sizeable underage players demographic of Fortnite.
YOU MIGHT BE ALSO BE INTERESTED IN THESE:
LATEST NEWS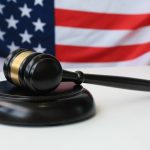 New Jersey Gambling License Renewal Deadline Approaching [...]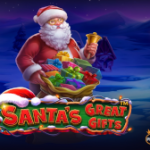 Get Ready for Christmas With Santas Great Gifts by Pragmatic Play [...]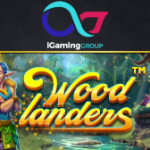 Explore a Fairy Forest in the Woodlanders Slot by Betsoft [...]
POPULAR PAGES VISITED BY OUR READERS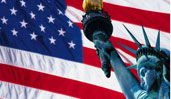 BEST US CASINOS
BACK TO TOP