Gambling News
Ivey's Partner In Borgata Edge Sorting Case Sues Foxwoods Casino
- August 13, 2014 By Oliver Young -
Cheng Yin Sun, the partner of Phil Ivey who was accused of helping the poker pro in edge sorting in baccarat at Atlantic City's Borgata Casino two years ago, is now involved into another legal case and is suing Foxwoods Casino Resort in Connecticut for a couple of millions.
Cheng Yin Sun and two more gamblers namely Zong Yang Li and Long Mei Fan are suing Foxwoods Casino claiming that the casino didn't pay them the money they had won playing mini-baccarat.
Foxwoods Casino didn't give them their winnings because according to the law suit filed on July 31, the three gamblers cheated using the edge sorting technique, the Day reported. The casino says that the players owe them more than $3 million that includes $1.1 million in winnings as well as $1.6 million in damages.
Is Edge Sorting Cheating?
The edge sorting technique in baccarat doesn't involve the players touching the cards directly, but because of the lawsuits regulators are still figuring out how casino laws apply to this technique.
Cheng Yin Sun and the other two gamblers admitted that they used edge sorting to win in mini-baccarat but they argue that using this technique is not cheating and they want the money they had won.
Edge sorting gives players 6.7% advantage over the casino and it includes spotting asymmetries on the back of ill-manufactured playing cards. Sun and Phil Ivey used the same technique at Borgata Casino and took $9.6 million from the casino playing baccarat. Borgata is seeking to get back the money it paid out to Ivey and Sun accusing them of cheating. Last month the lawyers of Ivey claimed that their client didn't use edge sorting and that he earned the money thanks to his incredible skills.
Sun, on the other hand, is a pro gambler that has been banned from a couple of casinos around the world. She was also accused of helping Ivey in edge sorting at Crockfords Casino in London. The scandal resulted in the casino refusing to give them the money they had won ($12.1 million). Ivey admitted to edge sorting and sued the casino for refusing to give him his winnings.
"The technique of edge sorting is possible because some manufacturers of playing cards don't cut the back of the cards symmetrically and some players are gifted with exceptional eyesight that can tell the difference in asymmetrical cutting," reads the suit against Foxwoods Casino.
Timetable Set
The cheating case of Phil Ivey at Borgata now has a legal timetable and will take another year. Last week representatives of both parties met in Camden New Jersey for a Scheduling Conference where the deadlines for future proceedings were determined. The final dispositive motions must be filed by July 31, 2015. Borgata was also ordered by the court to file a RICO Case Statement and support its claims that the actions of Sun and Ivey violated RICO statutes.
YOU MIGHT BE ALSO BE INTERESTED IN THESE:
LATEST NEWS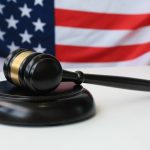 New Jersey Gambling License Renewal Deadline Approaching [...]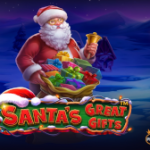 Get Ready for Christmas With Santas Great Gifts by Pragmatic Play [...]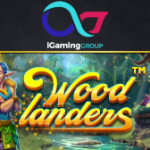 Explore a Fairy Forest in the Woodlanders Slot by Betsoft [...]
POPULAR PAGES VISITED BY OUR READERS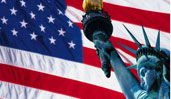 BEST US CASINOS
BACK TO TOP