Baccarat Rules – Learn How to Play Baccarat
Baccarat is just another iconic casino game that was inspired by European games, and it is probably the oldest there is, dating all the way back to 1490. Today, baccarat is a staple of American casinos since it was introduced in 1959 in the American capital of gambling, Las Vegas, although it's not that widely played as blackjack or roulette. Anyway, Americans love it and play all of its variations. The name of the game means 'zero' and refers to the values of face cards.
The most popular variation of present day baccarat, which is actually the predecessor of it is Chemin De Fer, and is also offered at casinos. Online baccarat has an incredible house edge averaging around 1.36 for wagers placed on the player and 1.17 for wagers placed on the banker. Compared to online blackjack and online video poker which are regarded as games with some of the lowest house edges, baccarat players are at an even less of a disadvantage. The only disadvantage is that you cannot use skills in order to eliminate that house edge, like in the aforementioned card games, but you can use a simple strategy for placing bets and you should have no problems in eliminating it.
Baccarat is also known as a favorite game of rich casino players and high-rollers. In the decades when it was lavishly played by millionaires, minimum bets where way higher compared to the other casino games. We have seen in the past maximum bets of up to $200,000 in Atlantic City casino when a Japanese player competed for a twelve million dollar challenge.
Baccarat Rules
This simple game is as simple as it gets, and the rules are very easy to follow. There is a limited range of bets you can make and will be able to understand them in an instant.
In most cases baccarat is played with 6 to 8 decks of cards.
Face cards and 10s have no value, while cards less than 10 are valued according to their face value. Aces on the other hand are valued 1.
In land-based casinos baccarat can be played with up to 3 dealers and up to 14 players. In online baccarat you play against the computer, with the exclusion of live baccarat where a live dealer is used.
You can make only three bets: banker, player or tie bet.
Payoffs are even money and pays 1 to 1, except in the case of a tie, that usually pays 8 or 9 to 1.
Hands consist of maximum 3 cards and minimum of 2.
If your hand is consisted of double digit value, the first digit is removed. For example, if you have received 8 and 7 totaling to 15, you will be left with a hand value of 5.
The dealer and the player get two cards, and can get only one additional card.
The Basics of Baccarat
Objective of the Game
The goal is to guess who will have the highest ranking hand, with 9 being the highest number. You can do that by betting either on the banker or the player. Or you can make a tie bet. The dealer and the player get two cards each, and they add the numbers together. For example, 2 and 6 make 8. The closest you have to get is 9, similar to blackjack when you need a hand that is closes to 21. The difference here is that there is no bust. Instead, if you have a number higher than 9, which can be anything up to 18, the first digit is removed and you are left with just the second digit which will be your hand. The score can only range from zero to nine. You are allowed to draw only one additional card.
The Third Card Rule
The rule of the third card comes into play after the first two cards have been dealt. There are several scenarios in which the third card rule is used, such as the following:
– No third card is given if the banker and the player have totals of 8 or 9. They both stand.
– The player stands if he has a 6 or 7.
– The banker hits on 5 or less if the player stands.
– The player automatically gets a third card if he has a 5 or less.
So, when the player is dealt a third card, the banker can draw a third card when:
– He has a hand total of 0, 1 or 2.
– He has a total of 3 and the player's third card is anything except for 8.
– He has a total of 4 and the player's third card is anything between 2 and 7.
– He has a total of 5 and the player's third card is anything between 4 and 7.
– He has a total of 6 and the player's third card is either 6 or 7.
– When the banker has a total of 7 he always stands.
Punto Banco
Punto Banco is one of the top three popular variations of baccarat and has the same contest between the hand of the player and the hand of the bank. The name Punto Banco derived from two words: punto which means hand, and banco which means banker. Here too the winner is the one with the highest ranking hand closest to 9.
The cards here have the same value, aces are counted as 1, and all the other cards have their face values except for face cards and tens which are basically worthless too. Basically all of the rules are same, except for one difference, the gambler cannot become the banker in the game. Punto Banco is mostly played in North America.
Chemin De Fer
As the name suggests, this is a baccarat version mostly popular in France and is different from baccarat and Punto Banco in that the role of the banker rotates. The person that becomes the banker needs to wager his money and can remain in the role of the banker as long as he is winning. In Chemin De Fer the casino will take a rake of 5% from the banker's win. Also, the player can stand if he has a total of 5 and if it's a natural 8 or 9 the player needs to reveal his cards immediately.
Baccarat Banque
The third and least popular variety of baccarat is Baccarat Banque. This version too is mostly played in Europe and has several differences. The banker role is given to the player that has the largest bet, and bets are possible only on the player. However, there are two tables therefore there are two players to bet on. Only three decks are used in this variation.
A Simple Strategy to Use
If you want to avoid losing more frequently by placing risky bets, avoid betting on a tie. It's true that the payoff for a tie is the highest, it is also the least likely win. All you need to do is use the following strategy of betting with which you never risk more than two chips. Let's say you want to bet with $1 chips. This strategy is called 1-3-2-6 and indicates how many chips you are going to bet in a sequence.
First, bet $1. If you win you will get your dollar plus a dollar. Next, bet $3 in the next round. If you win again you will need to bet $2 in the third round. If you win the third round as well, bet $6 in the fourth rand, and here the system stops, and on the next hand you start all over. The great thing with this is that if you struck wins on all four hands, you will be $10 over your starting money. If you lose at any of the hands, you will need to start from the beginning by betting $1.
Another great thing is that you never risk more than $2, and if you manage to make your first two hands of the sequence winning hands you are already in profit. So, if you win the first hand but lose in the second, you will lose only $2. If you win in the first two hands and lose on the third, you have a profit of $2. If you win the first three and lose in the final hand, you will break even, and you can start all over without actually suffering a real loss. This strategy is great for short-term success.
Summary
The best tip that we can give you as a conclusion is to learn all the rules carefully and to make sure you have practice baccarat enough at online casinos that offer baccarat in free play. This way you can greatly minimize your losses and you won't need to leave anything to chance. Set a bankroll and never go over it, especially if you are losing. Smart gamblers stop when they lose and don't try to immediately make up for their loss.
Useful Baccarat Glossary
– La Grande: this is French for 'the big one' and is used to refer to a natural 9, the highest ranking hand.
– La Petite: another French word used for 'the little one' in this case and refers to a natural totaling 8.
– Mini Baccarat: this is another variation of baccarat, a much smaller version used to popularize baccarat.
– Natural: when a two card hand total is eight or nine.
For a more comprehensive glossary of the game Baccarat, please click here.
YOU MIGHT BE ALSO BE INTERESTED IN THESE:
RELATED NEWS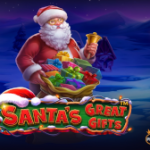 Get Ready for Christmas With Santas Great Gifts by Pragmatic Play [...]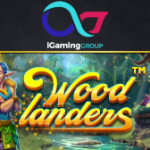 Explore a Fairy Forest in the Woodlanders Slot by Betsoft [...]
NetEnt Launches Superstars Slot With Crossover Characters [...]
YOU MIGHT ALSO BE INTERESTED IN THESE POPULAR PAGES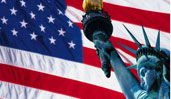 BEST US CASINOS
ONLINE CASINO BACCARAT RESOURCES

STRATEGY
Using a good strategy can be successful.

GLOSSARY
Get familiarized with the common terms & phrases.
RULES
Knowing the rules before is a must.

HISTORY
Check out the interesting history of baccarat.

TIPS
Check out our online baccarat tips.
GAME REVIEWS
Most popular casino games today reviewed by us.
BACK TO TOP