Gambling News
Kangwon Land Casino Pays Problem Gamblers to Quit Playing
- March 29, 2017 By Riley Wilson -
Problem gambling is an urge to gamble continuously despite harmful negative consequences and without a desire to stop. This problem is present around the world and countries are taking different approaches in order to deal with this issue.
Some are radical, some can even be called extreme, but the latest one is definitely interesting and we can only describe it as lucrative.
An Unusual Approach
The program is coming from South Korea and it is aimed at treating problem gambling using  financial incentives. In other words, the problem gamblers will be given money not to gamble anymore.
The new program is being tested by the Kangwon Land Addiction Care Center (KLACC), operated by South Korea's only gaming venue, the Kangwon Land casino. Problem gamblers will receive KRW50,000 (around $50) for every day they stay clear of gambling establishments.
A total of 30 people are participating in the program at this moment. Each of them visited Kangwon Land casino more than 60 times during the last year and the initial goal is to limit their visits to a reasonable five times per month.
Great Results
As we're told, the innovative program has great reception among the participants and many believe it can set new standards in dealing with problem gambling. One of the KLACC officials stated the objectives were to create new ways of treating the addiction, not by using force but by giving the people a choice.
The initial success hadn't gone unnoticed, since the delegations from Japan and Singapore visited KLACC recently to have a firsthand view of the whole process.
Kangwon Land may generate a huge annual income, but is often criticized for not doing enough when it comes to problem gambling. This is why the casino invested a lot of money to promote responsible behavior and so called 'cooling off' measures.
While the initial results are promising, it still remains to be seen whether the program can prove successful on a long term basis. The people of KLACC are convinced their program will introduce a totally different practice in dealing with problem gambling.
YOU MIGHT BE ALSO BE INTERESTED IN THESE:
LATEST NEWS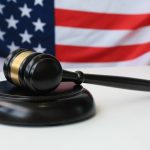 New Jersey Gambling License Renewal Deadline Approaching [...]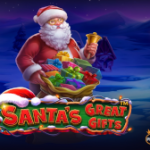 Get Ready for Christmas With Santas Great Gifts by Pragmatic Play [...]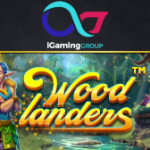 Explore a Fairy Forest in the Woodlanders Slot by Betsoft [...]
POPULAR PAGES VISITED BY OUR READERS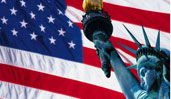 BEST US CASINOS
BACK TO TOP