Legal
Prime Minister Netanyahu Discusses the Possibility of Opening a Casino in Israel
- February 15, 2016 By Oliver Young -
Binyamin Netanyahu, the Prime Minister of Israel, continues to chase the idea of opening a land based casino in Israel. Today he discussed the possibility of building a casino facility with the tourism and transportation ministers.
The local outlet Haaretz reported that Netanyahu discussed with the ministers about the viability of opening a casino designated for tourists only in the southern city of Eilat located nearly a proposed international airport. From the office of the Prime Minister, the meeting was reportedly a preliminary one and no final decision was made.
Will a Casino Be Finally Open in Israel?
The Prime Minister has been pushing this idea for quite some time. During his term as prime minister and as a finance minister several years ago, he was looking into the subject of opening an Israeli casino that would welcome international tourists. Last year Netanyahu told two cabinet members, namely Yariv Levin and Yisrael Katz, to do feasibility studies on building a casino in Eilat, a city located on the Red Sea coast. The city has been a popular tourist destination for some time now and the government wants to boost its entertainment sector and increase the number of visitors. Opening a casino is one of the proposals to achieve this.
Tourism minister Levin has already said that he completely agrees with the idea of introducing a land based casino in Israel. He is seeing it as a way of boosting tourism and economy in Eilat and in the country. But the minister admits that casinos have serious social potential and this world require careful planning for such facility to be opened so as to prevent it from becoming an incubator of crime.
In addition to this proposal, there are two more ideas on the table of the Israeli government. The first one has to do with introducing casino gaming in hotels in Eilat, namely in hotel chains that are already operating casinos in other countries. The second proposal has to do with the construction of a new large venue built on the site of the airport in Eilat.
Not the First Attempt
Netanyahu's move to open an Israeli casino is not the first one. Casino billionaire Sheldon Adelson had tried to build a casino in the country in the 1990s, but his plans were successfully opposed by the tourism ministers several times, therefore, he had to abandon the idea.
However, if Netanyahu succeeds in his plans to open a casino, his campaign promise will be fulfilled. Namely, he wants to check the socio-economic effects of legalizing and opening a casino in Israel and connect Eilat to the economy in the country by creating new job opportunities.
YOU MIGHT BE ALSO BE INTERESTED IN THESE:
LATEST NEWS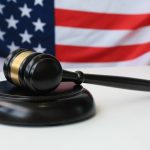 New Jersey Gambling License Renewal Deadline Approaching [...]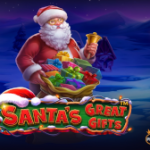 Get Ready for Christmas With Santas Great Gifts by Pragmatic Play [...]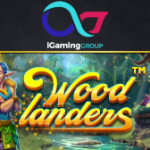 Explore a Fairy Forest in the Woodlanders Slot by Betsoft [...]
POPULAR PAGES VISITED BY OUR READERS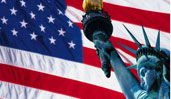 BEST US CASINOS
BACK TO TOP