Gambling News
MGM to Invest $10 Billion in a New Japanese Casino Resort
- October 31, 2016 By Oliver Young -
MGM Resorts International is one of the largest operators of land-based casinos in the United States, but also internationally. The company already owns and operates resorts in Vegas, New Jersey and Detroit, as well as Macau. The company shows no signs of stopping and it has been one of the most vocal proponents of gambling legalisation in numerous states, with the latest example being Georgia.
Gambling legalisation is a hot topic in Japan and there have been several attempts in the last few years to legalise gambling in the country. This time, it appears, proponents of gambling legalisation in Japan may finally succeed.
CEO Murren Announced the Plan
It is therefore, hardly surprising, that the talks of gambling legalisation in Japan sparked the interest of MGM Resorts International. It has been reported that the company is prepared to invest up to $10 billion in a new Japanese casino report, if the legalisation plans are carried out in full.
And the information didn't come from an unreliable source. MGM's CEO Murren said himself that his company will consider investing a large amount of money on a new casino hotel resort that will feature a lot of shops and conference space. He didn't specify the exact location, saying that it could be either in Tokyo, Osaka or Yokohama, three of the largest cities in Japan.
Murren added that the investment would be worth in the range from 500 billion Japanese yen and one trillion, which is roughly between $4.8 billion and 9.6$ billion. The estimates are that the Japanese gambling market, once gambling is legalised, would be worth up to $40 billion.
Other casino operators, such as Sands Corp has also stated their interested. Sands in particularly, publicly announced that it would invest a similar amount into a Japanese gambling resort.
The Japanese Casino Industry – Great Investment Potential
This is not the first time that MGM has declared in interest to invest in the Japanese casino market, but this is the first time that the company comes out publicly with a more detailed investment plan. It was reported that MGM might also additionally invest in a smaller resort elsewhere in Japan, but the primary focus would be in one of the mentioned metropolitan areas.
The investment, if everything goes according to plans, will go through a real estate trust. Murren said that the envisaged trust will be a great opportunity for potential investors. It is not hard to predict that there are many companies who are interested in the project.
The plan is to finish the resort by 2022/23. MGM Resorts boss had a meeting with Japanese and International business representatives, as well as gambling legalisation proponents in Tokyo. Takeshi Niinami of Suntory Holdings Ltd, a beverage company, as well as Takeshi Iwaya of the Liberal Democratic Party (LDP), both staunch legalisation supporters also attended the meeting. The ruling LDP and its leader, Prime Minister Abe, are in favour of gambling legalisation.
In April this year, an investment trust which was consisted of all MGM's US casino properties was established. MGM currently owns a total of 10 US properties.
YOU MIGHT BE ALSO BE INTERESTED IN THESE:
LATEST NEWS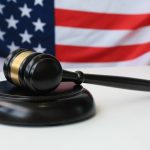 New Jersey Gambling License Renewal Deadline Approaching [...]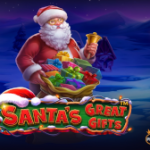 Get Ready for Christmas With Santas Great Gifts by Pragmatic Play [...]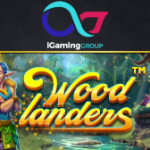 Explore a Fairy Forest in the Woodlanders Slot by Betsoft [...]
POPULAR PAGES VISITED BY OUR READERS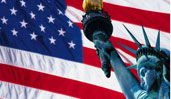 BEST US CASINOS
BACK TO TOP