Gambling News
Nevada Adds Another Person on Its Black Book
- February 2, 2015 By Oliver Young -
The gaming regulators of the Silver State have decided to approve another person to be added to the infamous Black Book of Nevada. This list is, in fact, a list of excluded person from the casinos in Nevada because they were caught cheating more than once. According to the law, if anyone on the list enters a Nevada casino she/he is committing a crime.
The decision of adding Tasia Musa to the list was unanimously approved by the Nevada Gaming Commission on January 29th. According to reports, Musa met more than one condition that can warrant inclusion of his name on the black list. One of the criteria he met was being convicted for gambling-related crimes.
Even though Musa was not present, he became the 33rd person to be banned from entering Nevada casinos. The Gaming Commission has the right to decide and put somebody's name on the list if that person is considered a threat to the interest of the state, even if the person is not present in the establishment.
According to Clark County criminal records, the last time Musa was arrested was back in 2013 and it is not known why the commission is taking this step right now.
What Is Nevada's Black Book?
Nevada is one of the states whose economy is driven by its gambling industry. Therefore, the state needed an efficient way to protect legal gambling facilities from individuals who were constantly committing various crimes such as cheating on slot machines, blackjack tables and etc.
Therefore, in 1972 the idea of a Black Book was born and in its original version only 11 names were featured. The people on the list were known as having a notorious and unsavoury reputation. They were believed to have a negative effect on the public confidence that the gaming industry is free from corruption and criminal activities.
Today, the Nevada's Black Book is a list of 33 names of people who are not allowed to set a foot at any of the casinos in the state. Before Musa, the last person to be added on the list was Roderick William Dee II in 2013 after a pause of nearly four years.
Death Is the Only Way to Be Removed From the List
Every single person on that list can say goodbye to gambling on Nevada's territory since the only way to have their names removed from the Black Book is to die.
For example, John Edward Mealey Junior is one unfortunate person whose name was removed from the infamous list in 2013. The Nevada gaming regulators found out that he had passed away and hence they decided that he is no longer a threat to the state's gambling industry.
Two other individuals who had the same destiny as Mealey were Louis Tom Dragna and Roderick William Dee II. The first one was removed from the list on May, 2014, whereas the latter on December, 2013.
YOU MIGHT BE ALSO BE INTERESTED IN THESE:
LATEST NEWS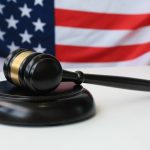 New Jersey Gambling License Renewal Deadline Approaching [...]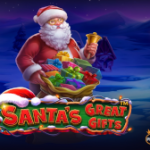 Get Ready for Christmas With Santas Great Gifts by Pragmatic Play [...]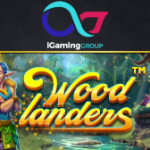 Explore a Fairy Forest in the Woodlanders Slot by Betsoft [...]
POPULAR PAGES VISITED BY OUR READERS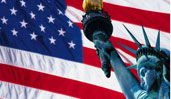 BEST US CASINOS
BACK TO TOP