Gambling News
Nevada Governor Discussed Online Gambling in Washington
- May 1, 2017 By Oliver Young -
Supporters of online gambling legalisation in America have been fighting their battle for many years. The future of US online casinos is still not determined, but there have been certain new developments. Ever since Trump was elected and he appointed new people on several positions in the White House, there have been speculations and debates whether they'll be more or less favourable towards online gambling and its legalisation.
US Attorney General, Mr Jeff Sessions will be one of the key people in whose hands lies the future of online gambling in the country. Earlier, there were fears in the online gambling community, that Sheldon Adelson might have influence over the new administration, and it is well known that Adelson is one of the fiercest opponents of online gambling legalisation. Fortunately for the supporters of online gambling legalisation, Adelson probably won't have any influence over Trump and his administration.
Sandoval Met Attorney General Jeff Sessions
It has been reported that the Governor of Nevada, Brian Sandoval had a series of meetings in DC with multiple government officials, including Mr Jeff Sessions. Sandoval discussed a series of issues in Washington including the treatment of nuclear waste, marijuana legalisation and of course online gambling.
Earlier there were certain speculations that Sessions might review the legal opinion of the Department of Justice in which it was stated that the Wire Act only covers sports betting and not casino gambling. Sandoval has an interest to discuss this issue, as Nevada is one of the states where online gambling is legal. Moreover, Sandoval is also Vice-Chair of the National Association of Governors, which indicates that his opinion will be valued strongly in Washington.
Sandoval, reportedly, told Sessions during his time as a gambling regulator in Nevada he witnessed no cases of underage gambling, adding that the online casinos can employ serious security measures that will prevent minors or problem gamblers from gambling. In fact, there are testaments that online casinos are even safer than land-based casinos in that respect.
Great Cooperation between Nevada and D.C.
As he is the Governor of Nevada, it is clear that Sandoval will put the interests of his state first. Namely, the Governor asked the AG that if he reaches a decision that the Wire Act applies not only to sports betting, but also to gambling, Nevada should be excluded from it.
This demand is also in line with the letter from the Governor Association to Sessions where they reminded him that states should have the right to pass certain laws within their boundaries. Sandoval reminded Sessions that he was working on an interstate agreement with Delaware adding that Delaware officials haven't registered any cases of minor gambling either.
Despite the fact that Sandoval still fears that there might be a policy reversal regarding the scope of the Wire Act, he also noted that he is very happy with the new administration, that there is great cooperation between Nevada and the federal authorities and that he enjoys great access to high-level officials. In fact, Sandoval had fewer and less-frequent high-level meetings with representatives under Obama.
YOU MIGHT BE ALSO BE INTERESTED IN THESE:
LATEST NEWS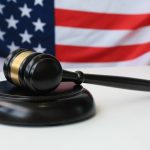 New Jersey Gambling License Renewal Deadline Approaching [...]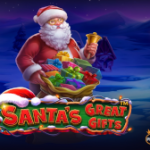 Get Ready for Christmas With Santas Great Gifts by Pragmatic Play [...]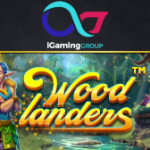 Explore a Fairy Forest in the Woodlanders Slot by Betsoft [...]
POPULAR PAGES VISITED BY OUR READERS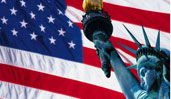 BEST US CASINOS
BACK TO TOP