Gambling News
Trump – Adelson Alliance in Tatters, Casino Mogul Disappointed
- April 26, 2017 By Oliver Young -
It is no secret that Sheldon Adelson is one of the most prominent opponents of online gambling legalisation in the US. In fact, he has, on several occasions requested a federal online ban, even though most experts agree that such a ban would violate the constitution.
Adelson has listed few different reasons as his main motive, but it is clear that he is led by his self-interest. Namely, as one of the largest investors in land-based gambling, Adelson feels that online gambling would hurt his company's business. He threatened, on more than one occasion, to stop all further investments in Pennsylvania, if the state decides to legalise online gambling on its territory.
One of the key reasons why supporters of online gambling legalisation feared Adelson was the fact that it was thought that he is pretty close with President Trump and his administration. Many felt that Adelson will certainly try to exercise his influence over the President and try to make the administration less favourable towards the idea of online gambling legalisation.
Adelson Was Looking Forward to Trump's Presidency
The news that Adelson donated $5 million to Trump's Inauguration Committee, was not perceived well in the industry. There was a strong reason to believe that Adelson is not doing that because he likes Trump so much, knowing that he only gave his support to the now-President during the later stages of the campaign. It was clear that Adelson was more than prepared to splash a lot of cash hoping to ensure the current online gambling status-quo, the only enigma was whether or not Trump would allow Adelson to influence his position.
Adelson, who is a strong supporter of Israel and believes that the cooperation between the two nations should be further enforced, exclaimed that Trump will be the best President for Israel, soon after Trump assumed office. Adelson was particularly happy about Trump's pledge to move the US embassy to Israel from Tel Aviv to Jerusalem.
Adelson recently met another casino mogul, Wynn Resorts boss Steve Wynn and the pair discussed the perspectives and challenges that the land-based casino industry in the country is facing.
Trump Didn't Hire Adelson's Men
However, it seems that the relations between Adelson and Trump have worsened and that their alliance is in tatters. It has been rumoured that Adelson had some suggestions regarding the high administrative positions in the White House, but Trump wasn't too happy about them.
Adelson was quite disappointed that regardless of his $5 million promotion Trump didn't hire any of his people. Sources close to Adelson claim that the casino billionaire is losing his patience with the President. The mogul is also frustrated due to the fact that Trump has not yet acted upon his promise to move the embassy to Jerusalem.
Sources also claim that Adelson decided not invest any money in Trump's projects or to finance any pro-Trump groups and movements anymore. This will seriously diminish the prospects of Adelson exercising any influence over Trump and his policy regarding online gambling and its possible legalisation. It seems that there's no room for worrying that Adelson will succeed in his attempts to ban online gambling.
YOU MIGHT BE ALSO BE INTERESTED IN THESE:
LATEST NEWS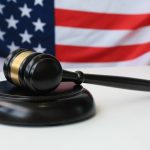 New Jersey Gambling License Renewal Deadline Approaching [...]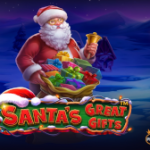 Get Ready for Christmas With Santas Great Gifts by Pragmatic Play [...]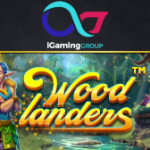 Explore a Fairy Forest in the Woodlanders Slot by Betsoft [...]
POPULAR PAGES VISITED BY OUR READERS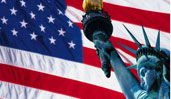 BEST US CASINOS
BACK TO TOP