Gambling News
Nevada Regulators Watching the Sale of Las Vegas Review-Journal to Adelson Family
- December 30, 2015 By Oliver Young -
The sale of the largest newspaper in Nevada, the Las Vegas Review-Journal, to the family of the billionaire Sheldon Adelson has gambling regulators in the US state watching according to local media reports.
The chairman of the Nevada Gaming Control Board, A.G. Burnett, confirmed the news on Tuesday, December 29, 2015, that the gambling regulator is monitoring reports about the $140 million sale of the newspaper Las Vegas Review-Journal which was recently bought by Adelson family.
According to Burnett, the agency regularly monitors gambling operators and licensees must adhere to the state laws and regulators excluding them for taking part in anything that might affect the state in a negative way. He also added that there is no law that prohibits a casino owner from purchasing a newspaper.
Is Adelson Involved in the Purchase?
The sale of the biggest newspaper in Nevada caught the eyes of many industry pros even before it became clear that Sheldon Adelson is somewhat involved in the purchase. The sale of $140 million was finalized at the beginning of December and the Delaware based News + Media LLC was announced as the new owners of the publication. However, a week later the Las Vegas Review-Journal published an article revealing that Adelson's son-in-law, Patrick Dumont, was behind the purchase.
It is still unknown what will the new owner do with the newspaper, but many people believe that the billionaire is going to use it to influence the gambling industry. Adelson, who is a chairman of the Las Vegas Sands, is well known for his opposition to online gambling in the United States. He has repeatedly told media that he would do everything in his power to prevent the legalization of iGaming nationwide. This put him at odds with other big gambling operators such as MGM Resorts and Caesars Entertainment Corporation among others.
The main thesis behind the opposition to legalize online gambling in the US, according to Adelson, is the inability of the country to deal with underage gambling. However, recently a video on YouTube was published exposing Adelson's hypocrisy.
The Casino Mogul Denies Having Anything to Do with the Sale
Mr. Adelson also commented on his involvement in the purchase of the Las Vegas Review-Journal. He told media that he and his family wouldn't hire a new head editor and would leave matters to the current management team. However, the publication needs to find a new editor because Michael Hengel announced that he would quit his job last week. Hengel has been with the newspaper since 2010.
Furthermore, Adelson said that he is not interested in the newspaper financially and that he has nothing to do with its sale. The billionaire also added that neither he nor his family would run the newspaper and according to the terms and conditions of the deal, the Las Vegas Review-Journal will continue to be managed by GateHouse Media, its previous owner.
YOU MIGHT BE ALSO BE INTERESTED IN THESE:
LATEST NEWS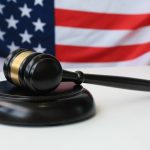 New Jersey Gambling License Renewal Deadline Approaching [...]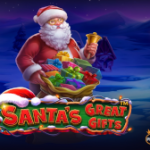 Get Ready for Christmas With Santas Great Gifts by Pragmatic Play [...]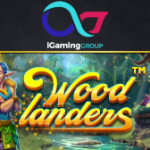 Explore a Fairy Forest in the Woodlanders Slot by Betsoft [...]
POPULAR PAGES VISITED BY OUR READERS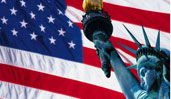 BEST US CASINOS
BACK TO TOP