Gambling News
Nevada Supreme Court Rules Against High Roller In Marker Case
- March 4, 2015 By Oliver Young -
The Nevada Supreme Court upheld the continuality of the markers law in a very interesting case which involves a high roller who refused to pay back the money casinos loaned him in order to gamble.
The accused, Harel Zahavi, was convicted in 2011 of never paying off $384,000 in markers he took from the Palazzo Resort Hotel Casino, Hard Rock Hotel & Casino, the Venetian Resort Hotel Casino and Caesars Palace.
These actions took place in 2008 and they were felonies. Therefore, Zahavi, who is a California ice cream businessman, was originally sentenced from one to four year prison sentence, plus fines. However, the decision was eventually changed to repaying the money and getting four years of probation.
The Clark County Distinct Court made an a unanimous decision after it was proved that Harel Zahavi had been drawing and passing checks without having sufficient funds. It was stated that the accused had obvious intent to commit a fraud.
Zahavi Appealed the Conviction on Several Grounds
Harel Zahavi decided to appeal his conviction on several grounds. First of all, he made an argument that the marker law was not constitutional since it was violating a provision in Nevada's constitution which prohibits imprisonment for failing to repay a debt in cases of fraud. He also added that the marker law only required "the intent to defraud" and not all the other elements of fraud.
However, the court disagreed with Zahavi stating that finding "intent to fraud" was enough to pass constitutional muster. Also, the court explained that Zahavi earned his convictions not because of incurring a debt, but because of committing a fraudulent act.
According to the report published in Las Vegas Sun, the court pointed out that when Zahavi signed the markers at each of the casinos he guaranteed that "there were sufficient funds available such that the markers were payable." However, Zahavi's attorneys claimed that their client failed to read the print.
Zahavi Considers Himself a Very Low Maintenance High Roller
In 2011, during his trial, Zahavi testified and described himself as a very low maintenance high roller. He told the court that he started gambling with approximately $500 per week back in the 1990s and eventually he was getting $100,000 in credit lines at several casinos. Zahavi also added that he always made his best in order to pay off his markers; sometimes he even mortgaged his business and home.
Zahavi said that he faced troubles in September 2008 after he continued to gamble even with his ice cream business refinanced in order to pay back around $700,000 in casino debts. After his losses were cleared, Palazzo and the Venetian increased Zahavi's credit lines which meant another round of gambling debts for him, he testified in court.
This case may remind people of another dispute between the Ritz Casino and a rich high roller who refused to pay off a debt of £1 million. That case was also ruled in favour to the casino which decided that gambler had to pay back her debt plus interest.
YOU MIGHT BE ALSO BE INTERESTED IN THESE:
LATEST NEWS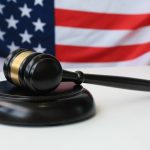 New Jersey Gambling License Renewal Deadline Approaching [...]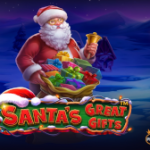 Get Ready for Christmas With Santas Great Gifts by Pragmatic Play [...]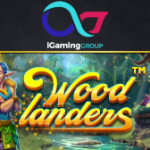 Explore a Fairy Forest in the Woodlanders Slot by Betsoft [...]
POPULAR PAGES VISITED BY OUR READERS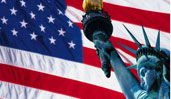 BEST US CASINOS
BACK TO TOP