Gambling News
New Study Shows That Internet Gambling Does Not Cause Gambling Problems
- May 6, 2015 By Oliver Young -
A new scientific research study published by Dr. Sally Gainsbury showed that remote gambling "does not cause gambling problems." The research paper, which focuses on the relationship between problem gambling and online gambling, reveals some interesting information that can neutralise claims that Internet gambling results in gambling addiction.
Dr. Gainsbury research was published in April, 2015, by the Centre for Gambling Education and Research, Southern Cross University, Australia. The name of the paper is "Online Gambling Addiction: the Relationship between Internet Gambling and Disordered Gambling." However, even though the overall conclusion is that iGaming is not responsible for online gambling, it is stated that the exact relationship between these two occurrences is not completely understood.
Her study is a strong argument against the claims made by the Coalition to Stop Internet Gambling (CSIG), whose main objective is to ban online gaming in the United States. The group have been describing remote gambling as the crack cocaine of gambling.
Live Gambling is the Real Source of Problem Gambling
One of Dr. Grainsbury main findings is that gambling addiction primarily appears in land based gambling facilities and then moves to online gambling sites. She points out that many other studies have failed to account this phenomenon and therefore offer misleading impression of the role online gambling plays in gambling addiction.
According to the lead researcher, there was evidence that online gambling was not predictive of gambling problems. She also explained that when other variables were controlled for those who gamble "online may have lower rates of gambling problems."
Dr. Gransbury also notes that Internet gambling didn't appear to be a significant cause of problem gambling. Furthermore, she reported that even the percentage of players who use it is higher among "highly involved gamblers," this medium still has its contribution to gambling addiction.
As Online Gambling Gains on Popularity New Problems Might Arise
Even though this research by Dr. Sally Gransbury shows that Internet gambling is not the sole reason of problem gambling, it also reveals that it definitely can be a factor. Therefore, online gambling operators should constantly work on improving their service and prevent underage and/or problem gambling.
Furthermore, there are some other research papers which indicate that problem gambling and online gambling are somehow connected. Therefore, it is expected new problems for Internet gambling to arise as playing online casino games gains on popularity.
Nevertheless, Dr. Grainsbury scientific study is more than welcomed for the online gambling industry because she managed to maintain her scientific approach instead of adopting a political one. Unfortunately, this same cannot be said for many other researches who work as pawns for those who work against regulated online gambling markets.
After her paper is given the proper attention, it might be a good move for online poker sites to provide researchers access to game and hand histories that could be very helpful for conducting further research. Also, online gaming operators should take into account her recommendations for better developed in-house responsible gaming measures.
YOU MIGHT BE ALSO BE INTERESTED IN THESE:
LATEST NEWS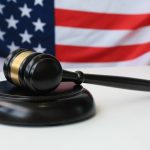 New Jersey Gambling License Renewal Deadline Approaching [...]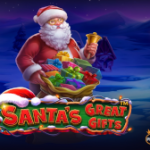 Get Ready for Christmas With Santas Great Gifts by Pragmatic Play [...]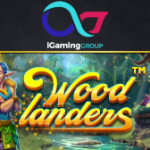 Explore a Fairy Forest in the Woodlanders Slot by Betsoft [...]
POPULAR PAGES VISITED BY OUR READERS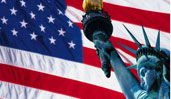 BEST US CASINOS
BACK TO TOP