Gambling News
NHS Finds a 28% Rise in Number of UK People Admitted for Gambling Disorders
- December 30, 2019 By Oliver Young -
The NHS (National Health Service) continuously investigates the link between gambling and gambling-related diseases that affect or may affect more than 50% of the people in the UK.
If you remember, at the beginning of the month, the NHS published a study that actually confirmed that 50% of UK population gambles, and now, it has published that there was a 28% rise in the number of people who were admitted in hospitals for gambling-related harm disorders.
28% More Admissions in Hospitals for Gambling-Related Disorders
Compared to the number of hospital admissions in 2015/2016, there's a 28% rise in 2018/2019, reaching more than an admission a day. There were 379 admissions in the past year and according to NHS, including those diagnosed as "pathological" gambling addicts.
A gambling disorder is actually linked to compulsive behaviour and increased risk of self-harm, in addition to substance misuse. Serious mental health difficulties such as psychosis, anxiety and depression occur in conjunction with it.
The first time gambling disorder was recognized as a medical condition by the World Health Organization was in 2000. Since then, there were about 340,000 problem gamblers registered in the UK, 0.7% of the population, according to records by the UK Gambling Commission.
Matt Zarb-Cousin from Gamban said that gambling disorder significantly impacts a person's mental health and an increased risk of suicide and self-harm. Zarb-Cousin added that the UK was now at the point where more than one person a day has been admitted to a hospital due to gambling. He said it was time to look properly at the types of gambling available and their role in causing such severe harm to people.
The Royal Society for Public Health has been warning over and over again that betting-style in-game features in video games were polluting young people's lives and loot boxes should be classified as gambling.
The greatest number of admissions came from the north-west, but London was the second. Although unclear how many were actually underage, the new findings show that about a sixth of those admitted from Wales, Scotland and England were under 25.
NHS's Take on Gambling Addiction
This year in London, the NHS opened a clinic called the National Problem Gambling Clinic, which provides specialist help to young people dealing with betting addiction, as part of an expansion of its treatment offering in the area.
NHS Chief Executive Simon Stevens said earlier this year that the relationship between gambling and stress, mental health problems, and depression were growing, and there were too many stories of lost lives and destroyed families. He added that the gambling industry was spending £1.5 billion on advertising and marketing campaigns, much of which online and through social media, and it was spending just a fraction of that amount in helping players and their families deal with the direct consequences of addiction.
The thing is, the numbers found in the latest report did not include patients who attended hospitals as outpatients or were diagnosed in primary care setting. Maybe there are even more cases, and that's the most upsetting part.
YOU MIGHT BE ALSO BE INTERESTED IN THESE:
LATEST NEWS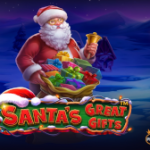 Get Ready for Christmas With Santas Great Gifts by Pragmatic Play [...]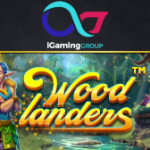 Explore a Fairy Forest in the Woodlanders Slot by Betsoft [...]
NetEnt Launches Superstars Slot With Crossover Characters [...]
POPULAR PAGES VISITED BY OUR READERS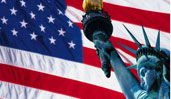 BEST US CASINOS
BACK TO TOP