Gambling News
UK's Children Commissioner Longfield Urges Loot Boxes in Games like FIFA to be Classified as Gambling
- October 23, 2019 By Oliver Young -
The talk among gambling authorities about the blurred lines between video games gaming and online gambling that was initiated a year ago has not been forgotten. The UK children commissioner Anne Longfield has called for action, urging parents to curb children from excessive in-game purchases and the government to change the current law and classify FIFA and the alike video games as gambling.
The Call for Action
While major game developers promised to reassess loot box mechanics at the beginning of the year, it seems like no big changes were being made. The child commissioner at the UK had to start the debate once again, calling for action game developers, parents and the government to help change the situation with games that still offer in-game purchases.
Apparently, children are still spending hundreds of pounds on these enhancements offered in video games, to advance in those games or keep up with their friends' progress. These loot boxes found in games like FIFA allow players to spend real money to buy game equipment or unlock additional characters and help them progress. To make matters worse, most of these loot boxes come with a trick: a player needs to pay first and only after the payment is complete see what enhancements they received.
Considering players have no idea what they'll get, what they're spending money on, it actually makes them spend more and chase losses, whiles trying to get the enhancements they were hoping to get.
As the commissioner stated in the Gaming the System report, there were children who said they often lose track of how long they're playing… at times they would be playing for six hours. The research showed that 93% of the children in the UK played video games. At the age of 10 or 11, these children were already playing at least two hours, mainly games such as Fortnite, Mario Kart, or Minecraft, some after school, others during the weekends. The older ones, 15 or 16-year-olds, were playing FIFA, GTA and Call of Duty.
The part that worries the most is that these children reported fear of becoming gamblers. One 14-year-old FIFA player admitted that he was spending hundreds of pounds trying to get a good football player from the pack, even though he knew he never gets one.
The Children Have Spoken, the Commissioner Said
The commissioner stated loud and clear that the children have told them that they worry they were gambling when they buy these loot boxes. So Longfield said she wanted the government to classify them as a form of gambling. She also turned to parents, stating that they should put a maximum daily spend limit so that they don't overspend when playing these games.
But most importantly, she said, the Gambling Act 2005, section 6 should be amended and loot boxes regulated as gambling. Age-rating system should also be implemented in these games, with additional warnings for games that offer in-game purchases.
We're living in a time when specialist clinics are being opened to treat children and young adults addicted to playing games. Something must be done, the commissioner said. Even though games encourage creativity and other important life skills, loot boxes must be restricted one way or another.
YOU MIGHT BE ALSO BE INTERESTED IN THESE:
LATEST NEWS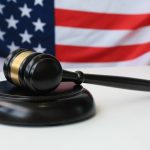 New Jersey Gambling License Renewal Deadline Approaching [...]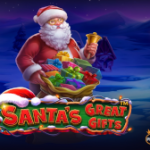 Get Ready for Christmas With Santas Great Gifts by Pragmatic Play [...]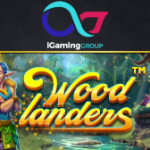 Explore a Fairy Forest in the Woodlanders Slot by Betsoft [...]
POPULAR PAGES VISITED BY OUR READERS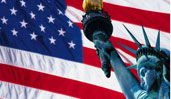 BEST US CASINOS
BACK TO TOP