Financial
Online Gambling Wagers Will Amount to $1 Trillion in 2022
- February 14, 2018 By Oliver Young -
There is no doubt that the online gambling industry is growing. The increasing number of online casinos and players is a clear testament to that. Many people who previously visited land-based casinos, nowadays prefer playing their favourite casino games online. Moreover, online gambling managed to attract many individuals who previously weren't into casino gaming at all.
What's more important, the growth isn't going to stop any time soon. People wager more and more money online and they will continue to do so in the upcoming years. New and ground-breaking games are being introduced every year and both developers and operators invest large amounts of money and energy into new projects, since they know that it will be in their benefit.
Less Restrictive Legislation Crucial for Growth
Juniper did a thorough research on the gambling industry and issued a study that covers the next 4 year period 2018-2022. One of the key findings is that the more favourable legal climate and liberal laws that have been passed by many countries in the last few years definitely have a positive impact.
Recently, there have been many calls for less restrictive regulation in the US and even some key Republican figures, such as Ron Paul, feel that individual states should choose their own attitude towards online gambling, rather than be under a federal umbrella ban.
The report, which focuses on online and mobile gambling, including betting, casinos, lotteries, but also, which is very important, virtual reality gambling predicts that online gambling revenue in 2018 will grow by 11.4% from $620 billion last year, up to about $700 this year.
Online casinos will remain the main source of gambling revenues in the upcoming years. Multiple factors will influence the growth, but experts and analysts claim that new communication channels, increased customer engagement and personalisation of bonus offers are the key things that motivate punters to wager more money.
The report also shows that some countries have taken a rather different path and they've started introducing more restrictive legal solutions compared to the ones that were previously in power. Australia is given as one of the examples, namely this country adopted a poker ban recently.
The Number of Online Gamblers to Reach 684 Million
Towards the end of 2017, Pennsylvania joined Nevada, New Jersey and Delaware and legalised some forms of online gambling. Currently, these are the only four states where non-lottery online gambling is permitted. It is believed that this number is set to grow and due to the potential of the American gambling market, it is estimated that this will have a severe impact on the industry.
The forecast is more than bright, it is expected that the total amount of the global online wagers will grow up to $1 trillion by 2022. That means that the figure will be doubled in less than a decade, a truly impressive result.
The emergence of new innovative start-up companies is also expected and analysts claim that these new entities will definitely shake up and refresh the whole market. Game developers are expected to come up with new solutions that will increase engagement and motivate users to play more. The number of online gamblers is expected to reach 684 million by 2022.
YOU MIGHT BE ALSO BE INTERESTED IN THESE:
LATEST NEWS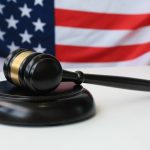 New Jersey Gambling License Renewal Deadline Approaching [...]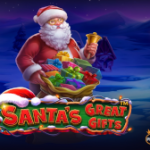 Get Ready for Christmas With Santas Great Gifts by Pragmatic Play [...]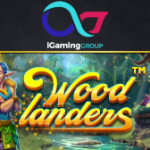 Explore a Fairy Forest in the Woodlanders Slot by Betsoft [...]
POPULAR PAGES VISITED BY OUR READERS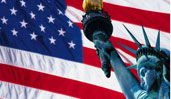 BEST US CASINOS
BACK TO TOP