Gambling News
States Should Regulate Online Gambling, Claims Ron Paul
- January 22, 2018 By Oliver Young -
Things are pretty tight when it comes to online gambling in the US and the country is pretty restrictive compared to other developed nations. Certain forms of online gambling are only permitted in a handful of states, while most Americans have only a very limited scope of options at their disposal.
When the new Trump administration assumed power, many were worried about the effect that it will have on the gambling industry. Some were even worried that the President might be keen on introducing a federal online gambling ban. However, last summer it became clear that there is no plan for a federal ban, and later the unpopular Operation Chokepoint was halted.
And while there is a strong anti-online-gambling lobby, there is also a serious coalition, within the Republican Party which feels that states should be permitted to pass and enforce their own laws regarding online gambling, without federal interference.
Anti-Online-Gambling Lobbyists Call for a Federal Ban
A group of congressmen from the GOP have already expressed their opinion that the Government should overturn state laws regarding gambling. They feel that the federalism is the right solution for the tyrannical attitudes of state authorities. It appears that many people in the US are keen on viewing federalism as tool only when it suits their purpose and agenda.
There are key players in the Republican Party who tend to disagree and feel that each state should regulate gambling according to its needs, expectations and the will of its citizens. Powerful and influential Republican politician, Ron Paul voiced his opinion that states should regulate their own gambling industries, adding that many people in the GOP feel that the party should please its donators, who are against online gambling.
In 2011, the federal ban was reversed, and many states decided to amend their state legislation regarding online gambling. Some went all the way to legalise online gambling, such as New Jersey, whereas states like Georgia permitted the sale of lotto tickets through the internet.
State Regulation Is Good for Everyone
Paul argues that whether one state decides to legalise gambling, in no way has an influence of other states. States that have a restrictive policy towards online gambling can block online gambling sites registered in other states and thus their ban on online gambling will not be under any sort of a threat.
The former Texas congressman feels that Adelson's tried to pressure the GOP, through donations and intensive lobbying to introduce a federal ban. While Jeff Sessions wasn't influenced by anti-online-gambling lobbyists, it appears that they directed their attention elsewhere. Namely, now the Deputy AG – Rosenstein is their primary focus and just a while ago, 4 GOP congressmen sent him a letter, urging him to block the attempts of certain states to legalise online gambling.
However, states that are trying to enforce pro-gambling policies aren't holding back and some have already formed bipartisan bodies that try to encourage the federal Government to give them more freedom when it comes to online gambling legalisation.
Those who are in favour of a more liberal approach, claim that a federal umbrella ban harms states which want to regulate the market, and instead gives offshore illegal operators a chance to earn millions on the US market.
YOU MIGHT BE ALSO BE INTERESTED IN THESE:
LATEST NEWS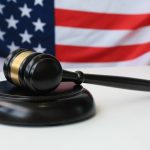 New Jersey Gambling License Renewal Deadline Approaching [...]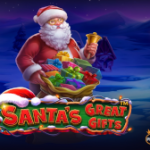 Get Ready for Christmas With Santas Great Gifts by Pragmatic Play [...]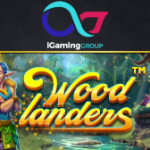 Explore a Fairy Forest in the Woodlanders Slot by Betsoft [...]
POPULAR PAGES VISITED BY OUR READERS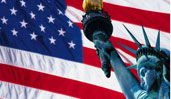 BEST US CASINOS
BACK TO TOP