Gambling News
Online Gambling Websites Targets of DDoS Attacks
- November 4, 2015 By Oliver Young -
An article at Daze Info published this week warns online gambling operators of Distributed Denial of Service (DDoS) attacks. Such criminal activity has been happening a lot recently and can cost operators several thousand dollars if they are unprepared.
According to the article, nine in 20 online gambling companies are targeted by DDoS attacks. Three out of four have been attacked more than once and 9 out of 10 operators that suffered from these attacks were hit in the past year. In addition, 11 in 10 companies were targeted last week.
Furthermore, the information in the article points out that 50% of DDoS attacks are launched by or on behalf of commercial competitors. Another important number is $40,000. This is how much would cost companies per hour in lost business if they don't do something about protecting themselves from this criminal activity.
What Are DDoS Attacks
DDoS attacks are distributed denial of service attacks which render online gambling websites, applications, servers or another web source unavailable to its customers by overwhelming it with attack traffic from a botnet. The later is a network of PCs infected by malware and being controlled by the attacker. Such attacks can take a targeted website down or can slow it down to a point that it's no longer usable.
In relation to online gambling, if operators are running a successful gambling business on the Internet they are most certainly not using a WordPress template and a GoDaddy hosting offer. The article reads that since virtual gambling sites need major customization, it means that they are operating unsecured non HTTPS customer protocols, therefore, they are very venerable to DDoS attacks.
Furthermore, according to the article, several online gambling businesses have been recently attacked. For example, four online casinos operating in New Jersey were attacked by DDoS attacks in July 2015 in the same day. Moreover, one operator suffered with a five-vector attack which peaked at 100 Gbps.
Protection Measures Required
The article at Daze Info also suggested precaution measures online gambling operators should have in mind if they want to stay protected from DDoS attacks. In particular, they must protect three areas- website time, financial information and site speed. To do this, operators must undergo infrastructure shielding.
With this infrastructure shielding the moment a DDoS attack is detected, the mitigation service reroutes all traffic to a scribbling service network. This will allow legitimate traffic to go through to the website without being interrupted while the attack traffic will be bounced before it reaches an operator's server.
Only with infrastructure protection operators will protect their site uptime, speed, information and data. This protection will also keep them from paying for unwanted traffic or getting their unique traffic forwarded into a web black hole. Last but not least, the article advices online gambling businesses to review their protection measures before it's too late.
YOU MIGHT BE ALSO BE INTERESTED IN THESE:
LATEST NEWS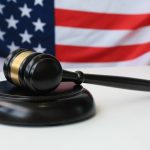 New Jersey Gambling License Renewal Deadline Approaching [...]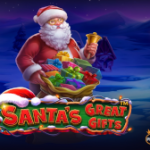 Get Ready for Christmas With Santas Great Gifts by Pragmatic Play [...]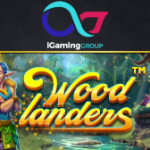 Explore a Fairy Forest in the Woodlanders Slot by Betsoft [...]
POPULAR PAGES VISITED BY OUR READERS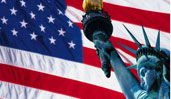 BEST US CASINOS
BACK TO TOP