Financial
Pennsylvania's Online Gambling Future in the Hands of Jeff Sessions
- March 13, 2017 By Oliver Young -
Earlier this year there was a new attempt by State Senator Costa to legalise online gambling in Pennsylvania. This was not the first attempt made by Pennsylvanian online gambling proponents and Pennsylvania is not the only state in America that is considering passing legalisation that will legalise online casino gaming.
Costa's proposal has been rated as very reasonable and sound, but it is a well-known fact that there are many who oppose online gambling legalisation in Pennsylvania and nationwide. One of them is Sheldon Adelson owner of Las Vegas Sands, a company which owns one of the largest casinos in Pennsylvania – Sands Bethlehem.
Adelson last year threatened that his company will halt all its investments in Pennsylvania, but this year Sands even announced that it plans on selling its Pennsylvanian casino, which by the way is very profitable. It has emerged that the rivalling MGM is the most serious potential buyer of Sands Bethlehem Casino.
Sessions to Look at the Opinion of the Department of Justice
Not everybody in the gambling industry are really convinced that Adelson will actually sell his most profitable casino. In fact, some have suggested that it might be a form of pressure on Pennsylvanian lawmakers not to consider legalising online gambling.
It seems that the game has been elevated to an even higher level and that now the future of online gambling in Pennsylvania and beyond might be in the hands of the Attorney General, Jeff Sessions. There have been many speculations regarding the attitude of the new President Trump and his administration towards online gambling. Some claimed that he'll be in favour of legalisation, others suggested that he'll take the side of his friend and ally Sheldon Adelson.
Sessions announced that he will closely examine the opinion issued by the Department of Justice which allowed New Jersey, Delaware and Nevada to legalise all, or some forms of online gambling. Now, everybody is waiting to see what will be Sessions' verdict on the opinion. The consequences might be severe, considering that a reversal of the opinion might close the doors for further legalisation or even result in further restrictions in the states which have already legalised online gambling.
Stakeholders See No Reason for Pessimism
Some people in the Pennsylvania gambling community have already expressed optimism. Namely, former member of the Gaming Board of the state, Thomas Decker feels that Sessions will confirm that the opinion of the Department of Justice remains valid. He added that even if Session decides to defy the opinion, it will still not have a legal impact over the state laws which legalise online gambling.
Mario Scavello, who serves as a chairman of a Senate panel, said that online gambling proponents should keep on working passing a solution through the Senate and the House of Representatives.
If the bill is passed, it has been calculated that the tax revenues that would go straight into the state budget may reach an amount of $700 million annualy, which will definitely be a huge boost. Pennsylvania already has pretty high gambling tax revenue, as a report from last year showed that the state's gambling tax revenue was higher than the revenue of Nevada.
YOU MIGHT BE ALSO BE INTERESTED IN THESE:
LATEST NEWS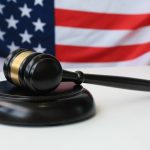 New Jersey Gambling License Renewal Deadline Approaching [...]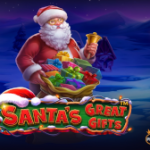 Get Ready for Christmas With Santas Great Gifts by Pragmatic Play [...]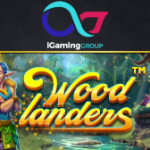 Explore a Fairy Forest in the Woodlanders Slot by Betsoft [...]
POPULAR PAGES VISITED BY OUR READERS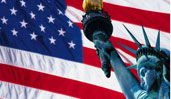 BEST US CASINOS
BACK TO TOP