Gambling News
Robot Dealers Might Surge Land Based Casinos Soon
- December 16, 2015 By Oliver Young -
Would you like to be dealt cards at land based casinos by robot dealers? Paradise Entertainment Limited, a manufacturer and provider of gaming machines based in Hong Kong, created a human-like robot which could revolutionize the way players are dealt cards at casinos all over the world, according to the report on Bloomberg News.
The electronic croupier is a brunette with an hourglass figure and a friendly face. The name of the prototype is Min and Paradise Entertainment believes that she will 'pave the way' to new markets for casino gaming operations. With it operators will also get lower labor costs.
As of this writing, Min can only deal cards, but Jay Chun, the chairman of Paradise Entertainment, told the news site that the company is planning to improve the robot dealer to recognize people's faces and even speak in several different languages.
Min was introduced in Macau last month and she and her clones are going to be introduced in the USA soon. The manufacturers believe that Min is going to be appealing in the USA where labor costs are much higher compared to Asia. Another benefit of Min in the United States is that she can be used as a dealer in states where human dealers are prohibited from working as casino dealers.
How Much Min Costs?
The supplier doesn't want to reveal it, but Chun told the media that they already have potential overseas buyers. The company prides itself on being the world's first gambling equipment manufacturer that creates human like robot dealers.
According to industry experts, having electronic table games and perhaps electronic croupiers soon is a good move for the gambling industry in North America. The professor at the Macau Polytechnic Institute Carlos Siu noted that robotic dealers are the answer to the US gambling jurisdictions that ban live human dealers.
The analyst at Union gaming Group LLC, Christopher Jones, told the news site that robots are still new in the US gambling industry and they will soon be viewed to virtual dealers by regulators. He also added that they will be welcomed by new casino players who don't want other players to know about their game play and avoid embarrassment if they make a mistake.
Robots Are Less Likely to Appeal in Asia
In the world's largest casino gaming hub, Macau, robot dealers seem to be less appealing according to professor Carlos Siu. He pointed out that gamblers in Asia like to play in a noisy and loud environment and joke with the dealer instead of sit on a table and be dealt by a machine that provides little engagement. "I don't think that electronic dealers like Min can tap into the psychology of players correctly and give appropriate response," he said.
Kam Pek Paradise, a casino in Macau managed by Paradise Entertainment, already started to request their VIP customers to provide personal information and a photo of themselves so that surveillance cameras will recognize them and notify the staff via a quick text message. In a similar manner, the technology can also look for known troublemakers.
YOU MIGHT BE ALSO BE INTERESTED IN THESE:
LATEST NEWS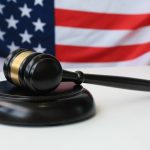 New Jersey Gambling License Renewal Deadline Approaching [...]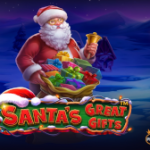 Get Ready for Christmas With Santas Great Gifts by Pragmatic Play [...]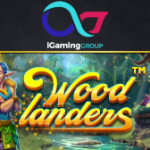 Explore a Fairy Forest in the Woodlanders Slot by Betsoft [...]
POPULAR PAGES VISITED BY OUR READERS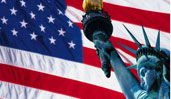 BEST US CASINOS
BACK TO TOP