Gambling News
Rutgers Study Shows Risk of Problem Gaming Is Higher Online
- August 24, 2016 By Oliver Young -
The Center for Gambling Studies at the Rutgers University in New Brunswick, NJ, have recently published their annual report called "Internet Gaming in New Jersey", which incorporates the findings from multiple related studies and paints an interesting picture of the online gambling activities in the US state.
The study analyzed various factors related to online gambling, like player demographics, time of day, favorite activity, etc, but their most striking finding concerns the relation between online games and problem gambling.
Online Gamblers at Highest Risk
With the help of a cross-study analysis, the Center for Gambling Studies found that out of all players who exclusively played in brick-and-mortar casinos, only 4.5% belonged to a "high risk problem gambling group, which would likely meet criteria for disorder". On the other hand, the same risk amounted to 14.3% in players who exclusively enjoyed online gambling and a worrying 36.9% for those who enjoy mixed gaming and played in both land-based and online casinos.
This finding is an interesting contrast to other studies which show an entirely different picture, and to reach the conclusion, the report used problem gambling markers that were set by three different studies. The markers applied are: playing frequency and high intensity gambling, number of activities, and large variability in the amount of wagers placed.
One possible reason why a higher problem gaming risk is being attributed to those that prefer online activities is because online players have an easier and more frequent access to gambling activities than their more traditional counterparts. As the report states, out of all online gamblers 31% reported that they enjoyed gambling activities during their work hours and almost 24% stated that they enjoy gambling 3-5 days a week. A similar conclusion can be reached when one considers the advantages of online gaming stated by the players involved in the study, some of which are "convenience, 24-7 access" and "comfort".
Who Plays Most and When?
By analyzing the demographics of online gamblers, one can easily observe an already familiar trend, as the report states that online gambling activities are mostly undertaken by players who are younger that the typical customer base found in brick-and-mortar casino, but are also predominately male. The largest percentage of online gamblers are aged between 25-44, and almost 50% of the entire demographic prefer online casinos over live tournaments and poker games.
The report also found that the largest portion of online players is employed, with a significant percentage of the group even enjoying gambling activities during work hours. This conclusion is further supported by the included analyses of the gambling hours which show that a third of online wagers were placed between 9AM and 6PM, while the highest amounts were wagered between 9AM and 12 PM.
But what's interesting about the findings is that women seem to be the most active players during traditional working hours and they also make up for more than 50% of the top 10% group consisted of players who have the highest gambling frequency and wagers.
YOU MIGHT BE ALSO BE INTERESTED IN THESE:
LATEST NEWS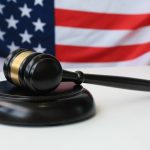 New Jersey Gambling License Renewal Deadline Approaching [...]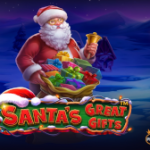 Get Ready for Christmas With Santas Great Gifts by Pragmatic Play [...]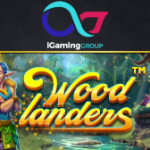 Explore a Fairy Forest in the Woodlanders Slot by Betsoft [...]
POPULAR PAGES VISITED BY OUR READERS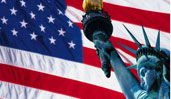 BEST US CASINOS
BACK TO TOP