Financial
Sochi Could Become the Black Sea Monte Carlo
- November 26, 2014 By Oliver Young -
Many things have changed in Sochi after it was completely reconstructed and transformed in order to host the 2014 Winter Olympic Games. The forgotten holiday resort where families used to escape city noise in the past was brought back to life and now it wants to become Monte Carlo of the Black Sea.
Some managing directors of gambling operators who work on the territory of Tbilisi, Georgia, were even speculating whether this move will affect their profits and customers. "If Sochi were to develop to such a degree as to be a mini-Vegas, then we feel it might draw some of our foreign players from surrounding areas," is what Ian Livingston had to comment on the topic. Livingston is the managing director of Casino Adjara.
The story about legalising gambling in certain areas began earlier this year when Russia presented plans for making gambling legal in the region Crimea. Money stand behind both of the decisions; Crimea expected an economic crash in the beginning of 2014, whereas Sochi is still trying to cover the costs for its makeover.
The Process May Take Up Several Years to Complete
Legalising gambling can indeed be very profitable, especially if Russia succeeds in its plans to make Sochi a tourist attraction for gamblers. For illustration, Georgia managed to become a gambling heaven for many customers of neighbouring countries where gambling is illegal such as Azerbaijan and Turkey. In 2013 the country presented almost incredible numbers of almost 105.26 million lari, or £36 million, profit from gambling taxes. This money is about 2% of the state budget; hence, Sochi can expect some good profits too.
However, the realisation of a project like this cannot be done overnight. Experts believe that the process may take up several years to complete and in the meantime Russian high rollers will probably keep playing in Macau or Monte Carlo.
According to some reports there is no real strategy for the Sochi gambling sector and there are more questions than helpful answers. The chief executive of Storm International, Darren Keane, believes that Sochi will need a few years just to get started and one additional year to figure out legal questions.
Putin Reconsidered the Idea After He First Rejected It
In July 2014 one of the biggest news about this region was about the plans Russia had to legalise gambling in Crimea. The area on the Black Sea was annexed from Ukraine in the beginning of 2014 and it became one of the other five territories in total where gambling is legal.
During that time there were rumours that the Russian President Vladimir Putin was offered a project to transform Sochi into a gambling area which will bring quick profit to the country. However, it was reported that he rejected the idea with the explanation that Sochi is a family resort that doesn't need a change. After the plans about turning Sochi into the Black Sea Monte Carlo were presented, it was obvious that Putin reconsidered the idea and changed his mind about the project.
YOU MIGHT BE ALSO BE INTERESTED IN THESE:
LATEST NEWS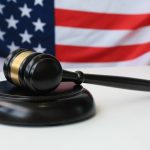 New Jersey Gambling License Renewal Deadline Approaching [...]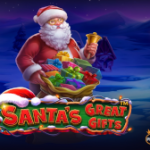 Get Ready for Christmas With Santas Great Gifts by Pragmatic Play [...]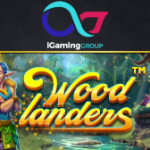 Explore a Fairy Forest in the Woodlanders Slot by Betsoft [...]
POPULAR PAGES VISITED BY OUR READERS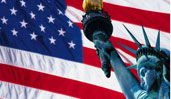 BEST US CASINOS
BACK TO TOP