Gambling News
Trump Betting Markets Popular with Punters
- May 22, 2017 By Oliver Young -
Trump's win in the American Presidential Election in 2016 was profitable for many. We're talking, of course, about the punters who backed the outsider to enter the White House. The odds for Trump to win were significantly lower than the odds for Hillary to win, similarly, the odds for a Brexit win were much higher than the odds for a Remain win, yet Britons voted their country out of the EU.
Betting on political events is becoming extremely popular, mostly due to its unpredictability. The odds are chiefly based on pre-election polls, and as different polls give different results, the odds change often and by a significant margin. Bookmakers have been offering betting on politics for quite a while, and now it seems that they diversify and start offering unique markets.
Comey's Firing Sparked Interest
Just like sports betting doesn't have to be limited to matches and competitions, betting on politics is not limited to the election results. Trump is becoming one of the most popular betting topics among punters on both sides of the pond. You can bet whether Trump will win a second mandate, or whether he would run for a second mandate at all, and those markets are not that unusual.
But, many bookies offer more specific markets, like whether Trump will be impeached, or whether he will remain in office until January 2021, when his term is about to expire. The second is a less specific, as it also includes the option for him to resign.
The surge in Trump-related betting followed the unusual events of the so called Russian investigation. Many commented that it was rather ironic that Trump might be impeached as a result of the actions of the ex-FBI chief Comey. Namely, Comey investigated Hillary Clinton's email affair which, it is widely believed, decreased Clinton's chances of winning and eventually opened the door for Trump's presidency.
The firing of Comey raised the suspicions that there was a 'Russian connection' and if that is proven to be true, it is almost certain that it would be the end of Trump. The chances for Trump to be impeached were below 7% before he fired Comey.
Thousands Are Wagered as New Markets Are Introduced
Not only are punters interested in Trump, they also place quite hefty wagers on whether or not he'll be impeached. As soon as it was announced that Comey is fired, one punter wagered £5,000 on Trump's impeachment. Later, UK operators collected £200,000 in bets on whether Trump will see the end of his term. In addition, over £370,000 were wagered on bets whether Trump will leave office during a particular year – 2017, 2018, 2019 or 2020.
A representative of Ladbrokes said that the odds for Trump to be impeached dropped from 11/10 to 4/5 due to the fact that a lot of people were betting on it. Statistically, that would mean that there is a chance higher than 55% that Trump will be removed from office. Bookmakers like Paddy Power have introduced even more unusual markets, like 'Trump to sue Paddy Power'.
The betting and gambling industry was mainly concerned about Trump's attitude towards online betting and gambling and his relationship with Adelson, but it seems that there's another, perhaps more important topic regarding Trump's presidency.
YOU MIGHT BE ALSO BE INTERESTED IN THESE:
LATEST NEWS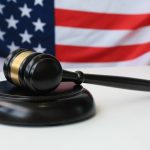 New Jersey Gambling License Renewal Deadline Approaching [...]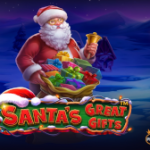 Get Ready for Christmas With Santas Great Gifts by Pragmatic Play [...]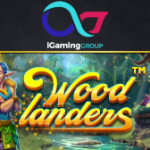 Explore a Fairy Forest in the Woodlanders Slot by Betsoft [...]
POPULAR PAGES VISITED BY OUR READERS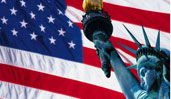 BEST US CASINOS
BACK TO TOP