Financial
Trump Taj Mahal Closing; The State Is Rescuing Atlantic City with a Loan
- August 15, 2016 By Oliver Young -
The Trump Taj Mahal has been in the news quite a few times in the past few years. The casino which had kept the name of the current Republican Presidential candidate Trump on its façade, finally closed. The closure of Trump Taj Mahal, wasn't a big surprise as the employees went on strike on multiple occasions. Moreover, the casino has filed for bankruptcy more than once.
Experts believe that this will be a significant blow for the New Jersey casino industry. It is believed that somewhat less than 3,000 workers will lose their jobs which will surely have an outcome of Atlantic City's economy.
On the other hand, the state gave Atlantic City a massive $73 million loan, which is believed to save its casino industry and improve liquidity in these uncertain times.
Taj Mahal Will Stop Operating in September
The owners of Taj Mahal, or what used to be Taj Mahal, Tropicana Entertainment have announced a while ago that the casino will be closed. They accused the unions of bullying the management into a deal that is unacceptable and said that they would rather closed the casino. The casino is expected to close after Labor Day
The unions on the other hand, said that the employees in the industry have shown their share of patience and have put up with all the austerity measures, and since the industry was showing signs of recovery, the management should be a bit more generous with its employees. A deal wasn't reached and financial experts claim that the whole industry would suffer, even though the remaining casinos will probably see an increase in revenues, at least in the short run. Trump Taj Mahal wasn't the only casino whose employees went on strike, but it is the only one that will close as a result.
Atlantic City still has until November to develop a financial plan for the following five years. If that doesn't happen the state will have a say on the city's financial future, which in turn means that Atlantic City will lose a big share of its autonomy.
Increased Revenues for most Casinos in AC
Still, things didn't look that bad for the other Atlantic City casinos and the industry as a whole, if we judge by the figures for July. It turns out that all AC's casinos had a revenue rise of over 5% compared to July last year. The total revenues were below $258 million. When it comes to online gambling, the revenues increased up to a record amount of $17.4 million.
It should be noted that July this year had an additional weekend compared to July last year and we know that most tourists visit AC for the weekend.
Almost land-based casinos in AC had higher revenues in July, with the exception of Trump Taj Mahal and Harrah's. Borgata's revenues were an astonishing $80.8 million, up by 12.5%. Tropicana saw the largest increase in terms of percentage, 13.8% up to $33.2 million. Caesars's revenues were above $31 million, up by 7.6%, whereas Bally's gather $21.7 million, an increase of almost 5%. The Golden Nugget's and Resorts' revenues were up by 6%, wherea's Harrah's revenues dropped by 5.2%. Trump Taj Mahal's revenues fall to $17.5 million, a decrease of 8.2%.
YOU MIGHT BE ALSO BE INTERESTED IN THESE:
LATEST NEWS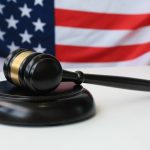 New Jersey Gambling License Renewal Deadline Approaching [...]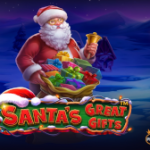 Get Ready for Christmas With Santas Great Gifts by Pragmatic Play [...]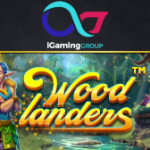 Explore a Fairy Forest in the Woodlanders Slot by Betsoft [...]
POPULAR PAGES VISITED BY OUR READERS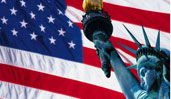 BEST US CASINOS
BACK TO TOP