Gambling News
Vietnam Breaks Up Illegal Online Gambling Ring
- January 26, 2015 By Oliver Young -
As was reported in Tuoi Tre News, the Vietnam police have broken up an illegal online gambling ring and arrested its leader called Cong Hung. The ringleader is 33-year-old and is an owner of a gay magazine based in the city of Ho Chi Minh. Besides Hung, the police also arrested nine other individuals who were involved in the illegal enterprise.
According to a police spokesman, the servers of the business were located in the Philippines and the total bets that were placed through the gambling ring were around $47 million. The investigation showed that Hung was managing the illegal online gambling business for several months before he was arrested. He had arranged for his sister as well as for his other associates to open bank accounts and receive money from gamblers inside and outside the country.
Once the money was received, it was immediately converted into a virtual currency and points on a website called 12bet.com. Players who joined the website were able to gamble under various forms, but the main offer was sports betting.
The spokesman said that the investigation is going to continue until all the details are revealed and added that millions of US Dollars of illegal money were sent to gamblers in foreign countries every month.
South Koreans Deported from Vietnam for Similar Actions
Only three days ago, on Friday, it was reported that six South Koreans were deported from Vietnam because they were allegedly operating illegal internet gambling sites. According to the officials, their sites managed to attract around 4,000 players.
The South Koreans, who were mostly in their 30s, were arrested on Wednesday in the province Vung which is a southern province of Ba Ria. They were found at a villa and their leader Choi Hojun managed to escape before the raid took place. The six Korean nationals who were arrested confessed that Hojun was their leader and that he had sent them there in order to operate gambling sites which were supposed to target Korean players.
The deportees were escorted to South Korea by three Korean police investigators who were sent to Vietnam in order to help with the raid. Last year the city of Ho Chi Minh deported 14 Koreans who were operating an illegal sports betting site and fined them with $470-940 each.
Major Changes in Vietnam Casino Market
The news about Vietnamese police breaking up illegal online gambling sites comes only months after the government announced its plans to regulate the casino market in Vietnam. Even though the changes imposed then were mostly targeted towards land based casinos, it is obvious that Vietnam has decided to fight illegal online gambling and to provide a safe gambling atmosphere to its citizens.
Besides Vietnam, China and Singapore are two other countries that are constantly working on preventing illegal gambling sites. Hence, in May, 2014, Singapore arrested 18 people for operating illegal football betting sites, whereas in December, 2014, China declared a war on illegal online gambling in Macau.
YOU MIGHT BE ALSO BE INTERESTED IN THESE:
LATEST NEWS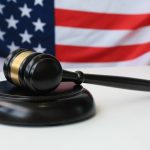 New Jersey Gambling License Renewal Deadline Approaching [...]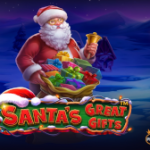 Get Ready for Christmas With Santas Great Gifts by Pragmatic Play [...]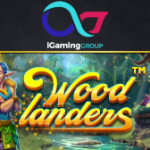 Explore a Fairy Forest in the Woodlanders Slot by Betsoft [...]
POPULAR PAGES VISITED BY OUR READERS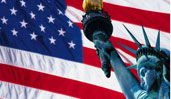 BEST US CASINOS
BACK TO TOP