Gambling News
Voters to Decide the Fate of Casino Industry in Massachusetts
- June 25, 2014 By Oliver Young -
Voters will decide the fate of the billion-a-year casino industry in the US state of Massachusetts after the Supreme Judicial Court (SJC) decided that the issue will be allowed on the election ballot in November 2014. Massachusetts legalized casino gambling in 2011 and authorized the construction of three land based casinos and a slots parlor. Moreover, MGM Resorts got the first casino license about 10 days ago. Now this license and the ones that are yet to be given may not worth at all.
"Repeal the Casino Deal, the advocates of anti-casino gaming, gathered nearly 69k signatures to support this bid in order to bring the question on the ballot."
However, Martha Coakley, the Attorney General, refused to agree to the referendum idea saying that it would restrict the rights of property developers because casino licenses are in fact property that cannot be taken away without compensation. The representatives of Repeal the Casino Deal agreed with Coakley's ruling so it led to the unanimous decision by the Supreme Judicial Court on Tuesday, June 24, 2014.
The ruling of the SJC
According to the SJC, the abolition of the casino law in Massachusetts is not considered as taking a property without compensation. Instead, it is seen as a foreseeable risk that slots parlors and casinos have taken into account when they had applied for a license. Even the economical loss from the change of a law is not considered as loss that activates an entitlement to fair compensation.
The operators that applied for a license in Massachusetts have yet to comment on the decision of SJC, but the American Gaming Association (AGA) said that it would ensure that voters learn about the facts of the casino industry instead of relying on already existent stereotypes.
"Gaming positively affects states by creating more jobs and above minimum wage and it generates millions of dollars in revenues for services like safety and education," said AGA CEO Geoff Freeman in a statement. "The US state of Massachusetts could soon find out that gaming serves are valued community partners and they are important part in creating economic development plan."
In the aim to win the hearts of voters both sides could probably spend more than $87m, which is the amount spent in Maryland before the ballot referendum on gambling expansion two years ago.
MGM Resorts and Penn National Gaming Disappointed
MGM Resorts is yet to formally accept its license to build a casino in Massachusetts. The company won a concession from the Massachusetts Gaming Commission to put off the payments of fees and deposits worth millions of dollars until the referendum question is settled.
On the other hand, Penn National Gaming, the company that was given the only slots parlor license in Plainville, has started with construction. They are disappointed by the SJC's ruling on Tuesday, but they will continue with the construction and hope for a more favorable result in November.
YOU MIGHT BE ALSO BE INTERESTED IN THESE:
LATEST NEWS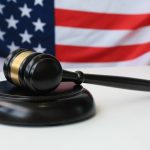 New Jersey Gambling License Renewal Deadline Approaching [...]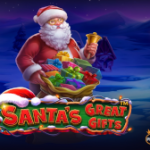 Get Ready for Christmas With Santas Great Gifts by Pragmatic Play [...]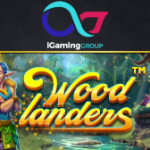 Explore a Fairy Forest in the Woodlanders Slot by Betsoft [...]
POPULAR PAGES VISITED BY OUR READERS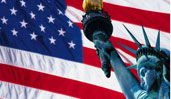 BEST US CASINOS
BACK TO TOP