Casino Blog
Fixed-Odds Casino Games Explained
- August 16, 2019 By Riley Wilson -
If you read guides to casino games on the web, you have probably come across different terms you may not be familiar with. One of the terms that may sound intimidating to you is "fixed-odds". If you have been wondering what fixed-odds games are, we got you covered. In this article, we will discuss fixed-odds games you can play at online casinos.
What Are Fixed-Odds Games?
Just like their name suggests, fixed-odds games are casino games with odds that always remain the same. For instance, Roulette is such a game with a Straight Up bet always paying 35:1. In general, fixed-odds games are those casino games where players can do nothing to improve their odds of winning. Here are some casino games with fixed odds:
All versions of Roulette come with a fixed house edge and each spin independent from another. Although players can choose from bets with a higher or lower house edge, there is nothing they can do to cut the house edge of the bet they play. At the same time, payouts remain the same.
Slots are RNG-operated casino games that come with a fixed house edge. Players cannot affect or control the outcome of rounds and the edge is determined by software. This is a typical game based on luck and you should keep that in mind. The only thing you can do when playing a slot game is set your stake according to your bankroll.
Baccarat is another game that comes with fixed odds. While you have the best odds of winning when playing the Banker bet, the outcome of the game depends solely on luck.
Beat the Odds with Betting Optimisation
There are certain games where a house edge can be reduced. You can do it through so-called betting optimization or using the optimal strategy. Practically, it is all about choosing to play those bets that are more favourable to the player and using the proper strategy.
Blackjack is one of the casino games where players can lower the house edge by applying the proper strategy. Also, you can avoid side bets coming with a high house edge. For instance, you should not play an Insurance bet as it has unfavourable odds for the player.
Craps is a dice game with multiple betting options to choose from. Some of them have a high house edge and you should avoid playing them.
Skill-Based Games
Finally, we have skill-based games that can earn you a profit if you apply the right strategy.
Poker is one of the skill-based games that require a lot of practice and patience. Each decision and move you make counts, so make sure to learn the strategy for the game variant you play and apply it to make the most of the game.
The same goes for Video Poker, an RNG-operated game that comes in many variants. It has a low in-built house edge, but with the proper strategy, you can lower the house edge even more and gain leverage over the casino.
Closing Thoughts
Now that you are familiar with the concept of fixed-odds, you can choose the games that suit you best without difficulty. If you are looking for simple fun, play games such as slot machines or Roulette. On the other hand, if you are willing to spend some time learning rules and strategies, opt for skill-based games and those where you can play bets with better odds of winnings. Anyhow, keep in mind that all of them are games of chance, where luck plays a big role no matter how skilful you may be.
Click here to visit VideoSlots to play games to your liking!
YOU MIGHT BE ALSO BE INTERESTED IN THESE:
LATEST NEWS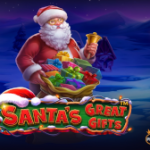 Get Ready for Christmas With Santas Great Gifts by Pragmatic Play [...]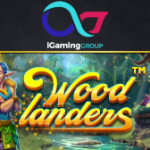 Explore a Fairy Forest in the Woodlanders Slot by Betsoft [...]
NetEnt Launches Superstars Slot With Crossover Characters [...]
POPULAR PAGES VISITED BY OUR READERS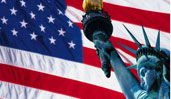 BEST US CASINOS
BACK TO TOP