Casino Blog
How to Win at Craps: Strategy and Tips
- November 8, 2019 By Riley Wilson -
Craps is one of the most exciting games you can play at land-based casinos. Although you won't be able to enjoy a noisy atmosphere when playing the game online, the good news is that you can still win at it. In this game, it is all about placing bets and they can be a bit overwhelming when you are a beginner. If you want to know how to up your Craps game and win at it, we've got you covered.
Make Sure to Understand the Game
When it comes to Craps, you should know that not all bets on offer are good for you. Before you start playing the game, you should be properly informed about all of them and learn which bets you should avoid. This should be your first step to understanding the game of Craps. Besides knowing which wagers you should not play, you must know how to manage your bankroll properly and how much you should stake on certain bets.
Basic Craps Strategy
The betting layout in Craps is complicated, we must admit. That's why it is important to keep things simple. When we say "keep things simple", we mean that you should learn the basic bets you should play. The two types of Craps bets you should focus on include Pass Line and Odds. The former comes with a 1.41% house edge, which is pretty low. The Pass Line bet pays even money and wins when the dice show a 7 or 11. In case a 2, 3 or 12 rolls, you lose your bet. Should a 4, 5, 6, 8, 9 or 10 appear, the number is determined as the point and the dice continue to roll. You will win if the point shows up before a before 7. Otherwise, you lose.
Another bet you should make combined with Pass Line is Odds. This is practically a side bet with which you predict that the point will show up before a 7. This wager comes with no house edge and its size varies from one game to another. It is expressed as a multiplier, so you may see 10X odds, for instance. In most cases, the Odds bet allows you to wager up to 3x the value of your Pass Line bet when the point is a 4 or a 10, up to 4x the Pass Line bet when the point is a 5 or a 9, and up to 5x the Pass Line bet when the point is a 6 or an 8. Since the bet comes with no house edge, the higher the Odds bet the better. By combining these two bets, you can reduce the house edge to below 1%.
A Few More Tips
If you want to play it safe, you can stick to the strategy given above. Yet, there are a few more tips you should keep in mind when playing Craps:
Play Craps in free play mode until you learn the ropes: many RNG Craps tables can be joined for free,
Avoid progressive betting systems: don't raise or lower your bet based on whether you win or lose,
Manage your bankroll properly: determine a budget you can spend at a Craps table and choose your bets based on it,
Set win and loss limits and stick to them: you should quit the game once you reach them winning or losing,
Find a game that has offers higher Odds bet multipliers: we have explained why above.
Closing Thoughts
Playing Craps can be fun only if you don't allow it to make you lose more than you can afford. That's why it is important to apply the basic strategy. If you want to take risks, you can go for other bets as well but only once you learn all about them. They should not be your regular choice. Instead, give them a shot from time to time as they add more excitement to the gameplay promising bigger payouts.
Click here to visit our page dedicated to Craps and learn all about game variants available on the web or visit some of the best online casinos offering them!
YOU MIGHT BE ALSO BE INTERESTED IN THESE:
LATEST NEWS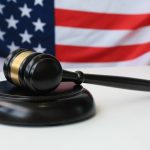 New Jersey Gambling License Renewal Deadline Approaching [...]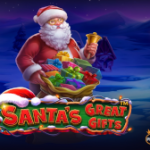 Get Ready for Christmas With Santas Great Gifts by Pragmatic Play [...]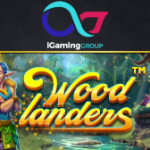 Explore a Fairy Forest in the Woodlanders Slot by Betsoft [...]
POPULAR PAGES VISITED BY OUR READERS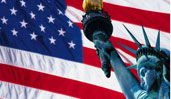 BEST US CASINOS
BACK TO TOP