Casino Blog
Is No Commission Baccarat Worth Your Money?
- January 27, 2019 By Riley Wilson -
Baccarat is one of the easiest casino games to play. Whether you play it online or in a land-based casino, the rules are simple and you can learn them easily. The first thing you learn about the game of Baccarat is that a player has the best odds of winning when betting on the Banker hand. But, there's a catch. This bet pays only 0.95:1 due to a 5% commission reduced by the casino.
Now, we can play No Commission Baccarat and get paid 1:1 on the Banker bet. However, this comes at a certain price, so stay with us to learn whether No Commission Baccarat is worth your money.
No Commission Baccarat Basics
When it comes to the rules, No Commission Baccarat shares them with the standard game version. You place a bet on the Banker or Player hand trying to predict which one will be equal or closer to 9. Another option is Tie, a bet that wins when both the Banker and Player have the same total. Just select a preferred bet and place it on one of the three betting options.
The game starts with placing bets and the Player and the Banker being dealt two cards each. A hand with a total of 9 is called a natural and it always wins. In case both hands have a total of 9 or any other value, it is a tie or push. Although these situations are rare, they are possible and you will get your bet back since none of the hands wins. The Banker bet comes with the lowest house edge and you should always play it. The one you should avoid is Tie as it comes with a house edge of 14.4%.
Key Differences between Standard and No Commission Baccarat
So, the Banker bet is the one you should play. If you don't want to get your payouts from it reduced by the house, you should play No Commission Baccarat. And now, we have comes to the key differences between the standard version of the game and this variation. While it pays 1:1 when the Banker bet wins instead of 0.95:1, in No Commission Baccarat you can still get your payouts decreased. However, the commission is not 5%, but your winnings can be cut by a half. This rule applies to Banker bets that win with hands totalling 6 or 8, depending on the game variant.
When it comes to the other two bets, Player and Tie, payouts remain the same. You win 1:1 when the Player bet wins and 8:1 or 9:1 in case you have been lucky with the risky Tie bet. At some Live Baccarat tables, you can risk more and try your luck with side bets that can pay higher amounts going up to 25:1 like the Panda bet in EZ Baccarat by Scientific Games. You can easily guess that these bets come with a higher house edge.
Verdict
If you know that Banker bets win a bit over 50% of the time and you get paid 1:1 with no commission deducted from your payout, No Commission Baccarat seems like a good option. However, there is always a possibility for the Banker hand to be 6 or 8 in total and in this case, if you have placed your bet on it, you will win only a half of your wager. That's the price we have mentioned in the introduction of this article. To put it simply, when you play the regular version of Baccarat, the house edge on the Banker bet is 1.06%. In No Commission Baccarat, the house edge on the same bet is higher and sits at 1.46%. Although the latter may seem attractive at once, keep this in mind when choosing a Baccarat variant you will play.
YOU MIGHT BE ALSO BE INTERESTED IN THESE:
LATEST NEWS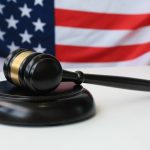 New Jersey Gambling License Renewal Deadline Approaching [...]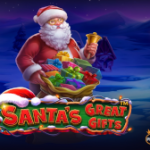 Get Ready for Christmas With Santas Great Gifts by Pragmatic Play [...]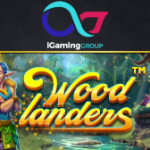 Explore a Fairy Forest in the Woodlanders Slot by Betsoft [...]
POPULAR PAGES VISITED BY OUR READERS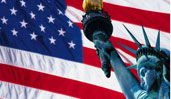 BEST US CASINOS
BACK TO TOP