Casino Blog
Myths and Facts: 5 Blackjack Myths to Put to Rest
- September 11, 2014 By Staff Writer -
Putting the blame on everything else except on you is common in gambling. Most players like to think that something else is to blame when they lose, especially in blackjack, where some common myths exist till date even though many of them are nonsensical. They wouldn't consider the fact that blackjack is a game of variability, so they focus on the myth, instead of improving their understanding of the game.
There are many blackjack myths that we can write about, some of them don't exist anymore, some of them still persist in the blackjack community, or at least among the weaker blackjack players. Therefore, we've come up with a list of 5 blackjack myths that should have been put to rest already.
1. The Dealer Always Has a 10 Hole Card
Myth: This is common blackjack myth which is actually implemented in lots of popular strategies. If you go by this myth, then you should always assume that the dealer's hole card is always a ten, which causes for the player to stand, mostly in cases when the dealer's up card is something between 2 and 5.
Fact: The truth behind this myth is that it is more likely that the dealer's hole card is something other than ten. This fact is supported by simple statistics, for example, only a third of the cards have the value of 10, so in reality the chances are against this notion that the dealer's hole card is always a ten.
2. The Longer the Losing Streak, the More Likely I'm to Win the Next Hand
Myth: This myth comes to life when the dealer has had a streak of winning hands, and with each round the player builds up false hope that his turn to win will come, because he figures everyone has an equal chance of winning, so what he does is increasing his bet after several losing hands confident that the next one will be a winning hand.
Fact: The fact is that you're not guaranteed to win after a losing streak of several hands. This is why you shouldn't increase your bets because if you go by this myth, your bankroll is likely to burn a lot faster. In blackjack everyone has 48% chance of winning excluding the ties, but your luck is a big factor too.
3. Progressive Betting
Myth: Most players play with progressive betting strategies assuming that after each winning or losing hand, depending on the strategy, they should increase their bets. These are popular strategies too, but they work only on the long run and without a guarantee that you will be successful.
Fact: There is no single proof that the outcomes of previous hands can influence the outcome of the future hands. Every hand has a 48% chance of winning and even if you have won your previous three, four or five hands, each next hand still has a 48% chance of winning.
4. Bad Players Ruin the Chances of Good Players
Myth: Players that believe in this myth think that if a bad player sitting at the table makes bad decisions then this player will disrupt the flow of the cards, thus ruin his chances of good hands, and that he will adversely influence the entire game.
Fact: It's true that a bad decision can misplace the cards, but it is also true that with each misplaced round there will always be an equal chance for that misplaced card to cause players to win. Unfortunately, players will remember only the rounds when someone ruined their chances for a good card, and don't remember when someone's bad decision caused for them to win.
5. Taking Even-Money on Blackjack
Myth: Believing that you should accept the even-money option each time when the dealer offers you even-money on your blackjack is false. We've even seen casino employees that urge players that the even-money option is always better than playing with your blackjack hand, which means giving up on the blackjack payout.
Fact: When you have a natural blackjack, and the dealer's up card is an Ace, his hole card is likely to be a ten-value card in only 31% of cases, which means you're getting paid one and a half of your bet amount in 69% of the cases. The even-money option is there to just save the casino some money, because they would be glad to pay you even-money instead of the full blackjack payout.
Conclusion
Blackjack is an amazing game, so don't ruin it by believing into myths that in the end will make you have a false picture about the game. Instead of that, learn how to play blackjack properly, get into the mathematics of the game, listen to the experts and enjoy the game.
YOU MIGHT BE ALSO BE INTERESTED IN THESE:
LATEST NEWS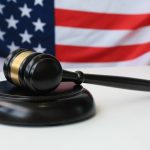 New Jersey Gambling License Renewal Deadline Approaching [...]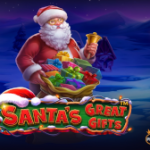 Get Ready for Christmas With Santas Great Gifts by Pragmatic Play [...]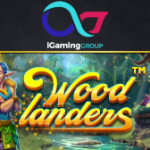 Explore a Fairy Forest in the Woodlanders Slot by Betsoft [...]
POPULAR PAGES VISITED BY OUR READERS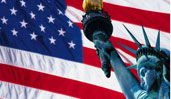 BEST US CASINOS
BACK TO TOP