Casino Blog
Online Casino Comp Points Explained
- September 6, 2021 By Riley Wilson -
In online ca
sinos, comp points are essentially a loyalty program that rewards returning customers. However, in a broader sense, 'comp' can simply be short for 'compensation'. In other words, comps can be all sorts of goodies that gambling establishments offer above and beyond what you actually pay for. These days, however, online casino comps can take many forms. Let's take a closer look at what comps at casinos are, how they work, and how you can get the most out of them.
What Are Casino Comps?
In the broadest sense of the word, casino comps are gifts and services offered by casinos to their players. The intention here is fairly obvious – the casino wants players to stick around and wager as much as possible. Considering the stiff competition in places like Vegas, various establishments had to keep coming up with new ways to outdo their competitors. This goes double for top online casinos because of how large the competition is.
Now sure, comps at casinos are often points and a kind of cash-back bonus. However, the most widely known form of casino comp is free alcohol. Many brick-and-mortar casinos offer free drinks to anyone who takes a seat at their tables. It's a perfect example of how comps work, too. The player feels welcome and is more likely to stick around, wager more, and possibly come back again. Well, alcohol's well-known effects on one's judgment are also a factor.
With land-based casinos, though, these can get even crazier, especially with big-name casino hotels. From free parking and lodging to exclusive high-roller lounges and even transportation, life can get very cozy if a casino really wants you playing. Obviously, though, this is reserved only for the biggest of spenders. Regular people often initially just get a membership card that keeps track of their spending. The more you spend at the tables, the more you'll win.
How Do Casino Comps Work?
Generally speaking, all players are eligible for comps in one way or another. However, deciding which players get what form of compensation is another thing entirely. The idea is for the rewards to be proportional to the time one spends in a casino and the money one spends there. Years ago, it would be the Pit Boss' job to go around keeping tabs on the customers. This proved to be unreliable and rife for exploitation, though, so there's a more rigid system these days.
As previously mentioned, brick-and-mortar casinos often give you a membership card. As for internet casinos, it's much simpler. The software keeps track of your spending and you may become eligible for comp rewards.
One developed system for allocation casino bonuses through comp points is a simple casino comping system formula. The formula simply takes your average bet and multiplies it by the house edge of the game you're playing. This gives them your average loss per hour, theoretically speaking. Also, the results are often affected by the number of decisions in a game, per hour.
While not terribly useful for online gambling, this formula reveals a few things about how casino bonuses work. First of all, time is a major factor. It's because intentionally taking long to make calls was a "comp hustler" trick. Also, it's why online casino promotional offers often have a time limit – rarely more than a week.
Secondly, not all games are the same for winning comps. The bigger the house edge, the more the casino gets from you. This, in turn, means that you'll get comp points more quickly. Does that mean you should not play high RTP online casino games? Probably not, but it's something to consider.
Comp Points at Online Casinos
When it comes to online casino comp points, things work a bit differently. First of all, time is a less important factor. That's because online casinos have no staff or bills to pay to keep the show going – beyond what they're paying anyway, that is. Low-spending players are essentially just as worth the time and resources as high-spending ones.
That's why the systems of bonus rewards in online casinos are usually much simpler. For instance, casino loyalty offers often just award players a point for every $10 spent, regardless of the game. Spending more and quickly will accumulate points faster, but you're getting them anyway. After you accumulate enough of these, you can spend them on freebies, special offers, or whatever.
However, there are more long-term benefits as well. The best casino bonuses online often have a tiered system or gamification. Earning comp points at online casinos will increase your player tier. This often leads to faster comp points, bigger withdrawals, and so on. You may even become a VIP player, which often comes with a deluge of perks and promotions.
So does this mean comps at online casinos are better than their land-based counterparts since they're easier to get and available to everyone? That depends. For new players who are just starting out and aren't willing to spend too much time – definitely. Free lodging at a Vegas casino hotel sounds great, but you'd need to spend way more money than the lodging is actually worth.
You can find some casino comp point-earning tips here. If you want to start earning some of the best online casino loyalty program points today, check out the casinos mentioned here.
YOU MIGHT BE ALSO BE INTERESTED IN THESE:
LATEST NEWS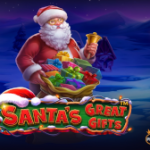 Get Ready for Christmas With Santas Great Gifts by Pragmatic Play [...]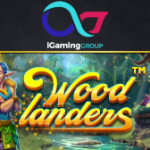 Explore a Fairy Forest in the Woodlanders Slot by Betsoft [...]
NetEnt Launches Superstars Slot With Crossover Characters [...]
POPULAR PAGES VISITED BY OUR READERS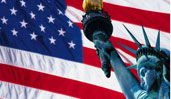 BEST US CASINOS
BACK TO TOP