Casino Blog
Sic Bo Bets You Should Avoid
- June 14, 2019 By Riley Wilson -
Sic Bo is a dice game where players cannot have an influence on what happens at the table. The dice are rolled and you can win only if you have placed the right bets. One can never know which total will be at the table but can choose to play bets with a lower house edge. This is the basic strategy when it comes to the game of the popular Asian table game. In other words, knowing which bets you should stay away can save your bankroll. We know that a Sic Bo table may strike you as overwhelming with all the options you can choose from. That's why we present you the list of the worst Sic Bets you should simply avoid.
Specific Triple
This is the most tempting of all Sic Bo bets. It pays a mouth-watering 180 to 1, but it takes a village to win with this one. Or, the same number on all three dice, which is not impossible but it's close to that. Specific triples come rarely and the probability of winning on a Specific Triple bet is low, only 0.46%. On the other hand, a house edge is pretty high, standing at 16.2%.
Specific Dice Combinations
Another bet awarding a high payout comes with a huge house bet of 29.2%. Any Specific Dice Combinations bet pays 50 to 1, but it's not an easy task to get a specific combination with the third dice showing a certain number. Actually, your chances of winning are only 1.4%.
Specific Doubles
With a Specific Double bet, you predict that two out of three dice will show the same specific numbers. This bet comes with a house edge of 18.5%. Knowing that it pays only 10 to 1 and that the probability of winning with this one is only 7.41%, you can easily tell that this bet is not worth risking your money.
4 or 17
Bets on specific totals are also risky. This particularly applies to the betting on a score of 4 or 17. Just like with Specific Dice Combinations, the probability of winning with this one is 1.4% only. Although its payout of 60 to 1 may seem attractive enough to go for it, the house edge of 15.3% should prevent you from doing so.
Any Triple
When you play Big or Small bets, which are considered to be the best ones you should go for, you lose when any triple shows up. However, winning with an Any Triple bet is not that easy. The payout you can expect with this one is 30 to 1 but the house edge of 11.41% warns you that this bet is not the best option on the table. After all, you have only a 2.78% chance of winning.
Closing Thoughts
We believe that we have helped you sort out how Sic Bo bets pay and work. Now that you know all the best Sic Bo bets and the worst ones, you can start enjoying the game to the fullest. If you are ready to risk some money, you can combine bets from both categories every now and then, but you should be aware of the possible consequences. Just like with other casino games, when playing Sic Bo, bankroll management should be your number one priority. Only by keeping an eye on your balance and sticking to win and loss limits, you can have fun. This applies to both virtual and live Sic Bo games you can play online. If you are still a newbie to this casino game, we suggest trying it in free play mode at RNG-operated tables. Once you feel confident enough, move to the tables hosted by real-life dealers as they require real-money wagers.
To give Sic Bo a try, visit some of the best online casinos!
YOU MIGHT BE ALSO BE INTERESTED IN THESE:
LATEST NEWS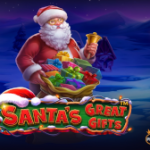 Get Ready for Christmas With Santas Great Gifts by Pragmatic Play [...]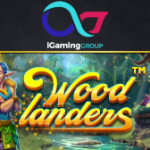 Explore a Fairy Forest in the Woodlanders Slot by Betsoft [...]
NetEnt Launches Superstars Slot With Crossover Characters [...]
POPULAR PAGES VISITED BY OUR READERS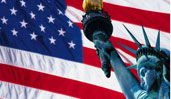 BEST US CASINOS
BACK TO TOP